WR Slanina out for season, adds to TCU's unfathomable injury woes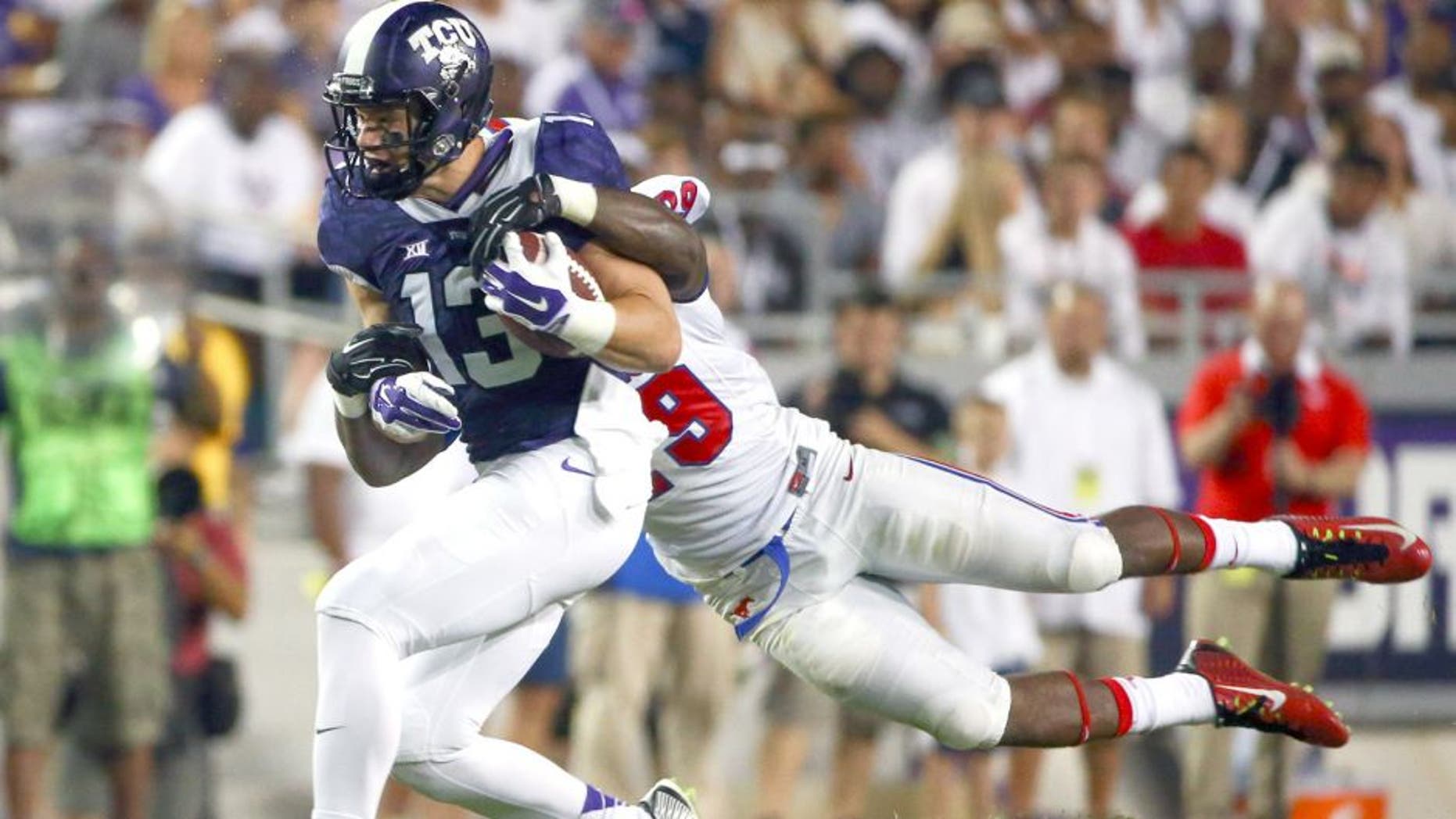 The TCU defense has seen its share of season-ending injuries and now the offense has one of its own. Wide receiver Ty Slanina will miss the remainder of the year with a broken collarbone sustained in Saturday's wild win at Texas Tech.
TCU coach Gary Patterson confirmed Slanina's status to repoters after Monday's practice. The junior's season ends with 11 catches for 134 yards.
Slanina is the fourth Frogs player through four games whose season has come to a premature end due to injury. He's the first on offense. The defense has seen linebacker Sammy Douglas, defensive end James McFarland and cornerback Ranthony Texada all go down. Freshman starting linebacker Mike Freeze left the team on an indefinite leave of absence after the season-opener, and senior defensive end Mike Tuaua is suspended after being arrested earlier this month.
At least the No. 4-ranked Frogs have sensational depth on the offensive side of the ball. They've scored at least 52 points in each of the last three games.
The Frogs (4-0, 1-0 Big 12) play host to Texas on Saturday.