WR Kenny Stills excited to get started in Miami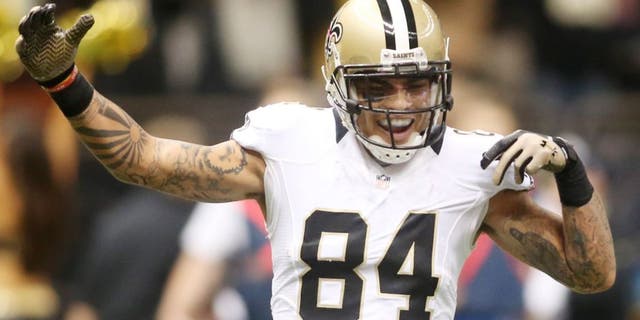 The Miami Dolphins completely revamped their receiving corps for Ryan Tannehill. For better or worse, Miami parted ways with three top receivers from a season ago, with those players being Mike Wallace, Brian Hartline, and Brandon Gibson. In turn, the Dolphins added Greg Jennings, rookie DeVante Parker, and Kenny Stills to join Jarvis Landry.
All three new additions will make an instant impact this season, but one player in particular stands out from the rest as an x-factor, and that's Kenny Stills. Acquired in a trade from the New Orleans Saints for linebacker Dannell Ellerbe and a third-round pick back in March, Stills brings a big-play ability that the Dolphins need -- especially after trading Wallace. But Stills doesn't want to be known as just a deep threat.
"I think that's something that we should wait and see," Stills told MiamiDolphins.com. "I hope to be able to do whatever they need me to do and if that's run down the field with speed, then I can do that. If it's make a play underneath, I can do that."
In 2013, Stills was T-13 in the NFL in yards per reception with 20 yards per catch. That number tapered off a little bit last season, as he nearly doubled his receptions from 32 to 63. That's the number fans should be looking at. If Stills can continue to improve again this year, his third season in the league, he could contribute in giving the Dolphins a great receiver group.
With Landry, Parker, Jennings, and tight end Jordan Cameron all contributing on offense, Stills should get plenty of one-on-one opportunities. Tannehill has a strong arm and could be looking for No. 10 downfield early and often this season.
(h/t Miami Dolphins)
Photo Credit: Crystal LoGiudice/USA Today Sports