WR Julio Jones proves to be nearly unstoppable after two weeks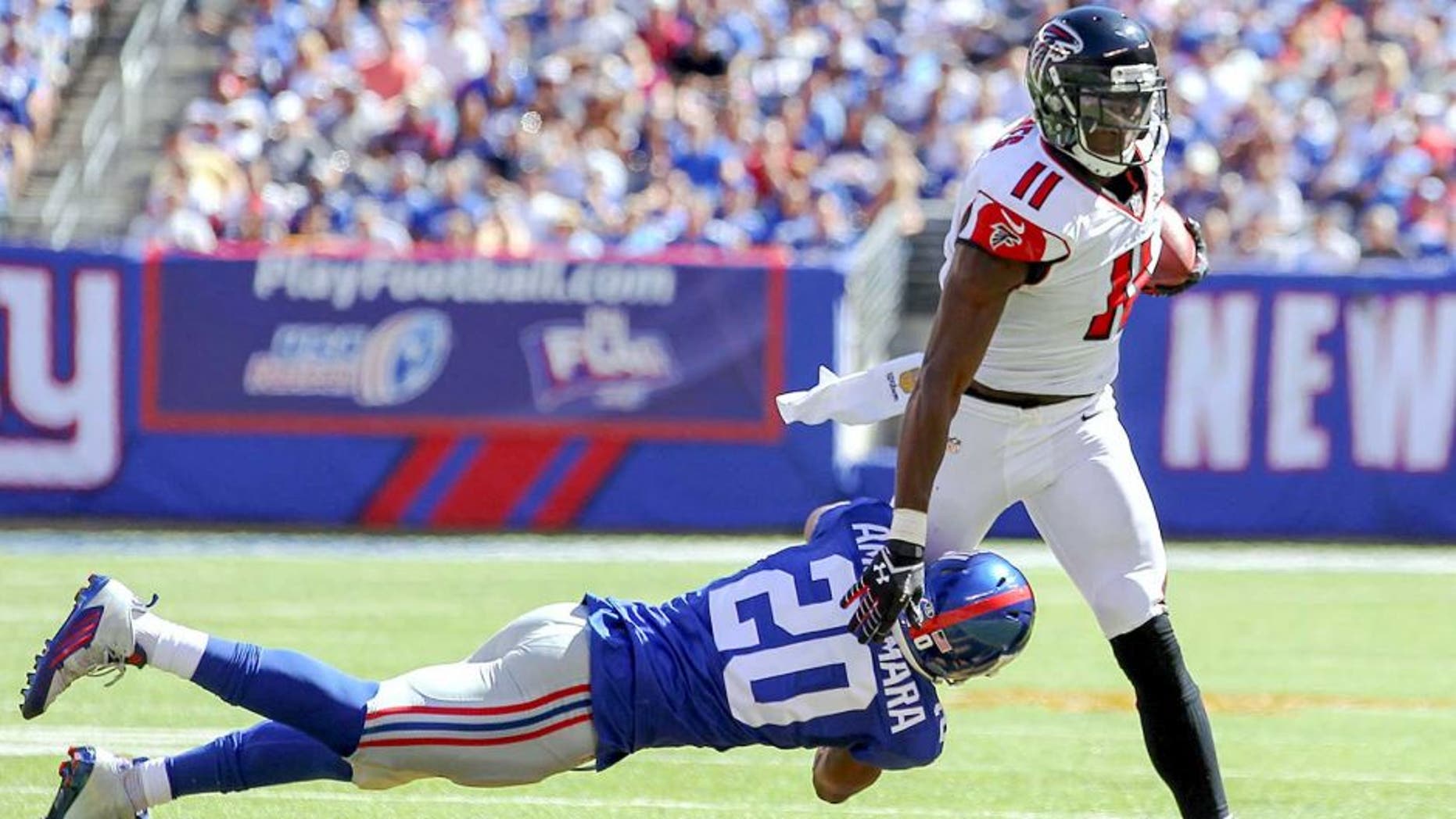 It's just another day on the job for Atlanta Falcons wide receiver Julio Jones. After a Week 1 performance against the Philadelphia Eagles where he caught nine balls for 141 yards and two scores, Jones went off once again in Week 2.
While Jones was a few inches short of scoring his third touchdown of the season, he finished up the 24-20 victory over the New York Giants with 13 receptions for 135 yards. Two games, 23 receptions and 276 yards. That's a pretty stellar start.
What's made Jones' start even more impressive is the fact that he's only failed to haul in four targets from quarterback Matt Ryan. Jones has caught 88.4 percent of the balls thrown his way so far in 2015, showing just how strong his connection with Ryan is.
Heading into the season many fans weren't exactly sure what to expect from this Falcons team, but Dan Quinn has a group of winners on his hands. At the forefront of those winners is Jones, who is also an exceptional leader Atlanta.
After an offseason where Jones signed a five-year, $71.25 million extension, his shiny new contract is paying off in a big way for the Falcons.
It's 2-0 and on to the Dallas Cowboys next weekend for the Dirty Birds.