Would the Chargers take the team name to Los Angeles?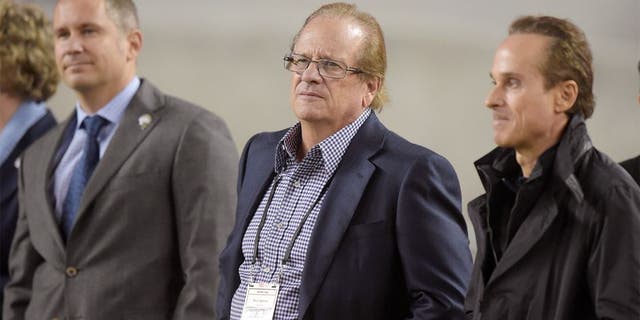 Cleveland owner Art Modell took everything when he packed up for Baltimore in 1996 -- except the team name.
San Diego shouldn't demand the same terms if the Chargers relocate to Los Angeles, according to U-T San Diego's Nick Canepa.
The columnist argues the team name never truly belonged to San Diegans. In fact, long before the days of Air Coryell and LaDainian Tomlinson, the team actually called Los Angeles home.
More than 50 years have passed since then. Canepa claims that wouldn't matter.
"Like it or not, the football club is a business," he wrote. "A part of this city, without question. But this isn't Green Bay. It is not our property."
A complete brand overhaul would be unlikely. Team relocation representative Carmen Policy said he wants a "mega-region" of fans to stretch from Raider Nation in Northern California to Chargers territory in San Diego.
Changing the team's name would just alienate the last remaining loyal locals.
Wrote Canepa: "They should take everything with them. Lock, stock, barrel, kitchen sink, acrimony, their AFL championship trophy (which, honestly, they once used as a media room doorstop) and, yes, even their nickname."