World Cup organizers want officials to add workers at delayed stadium in southern Brazil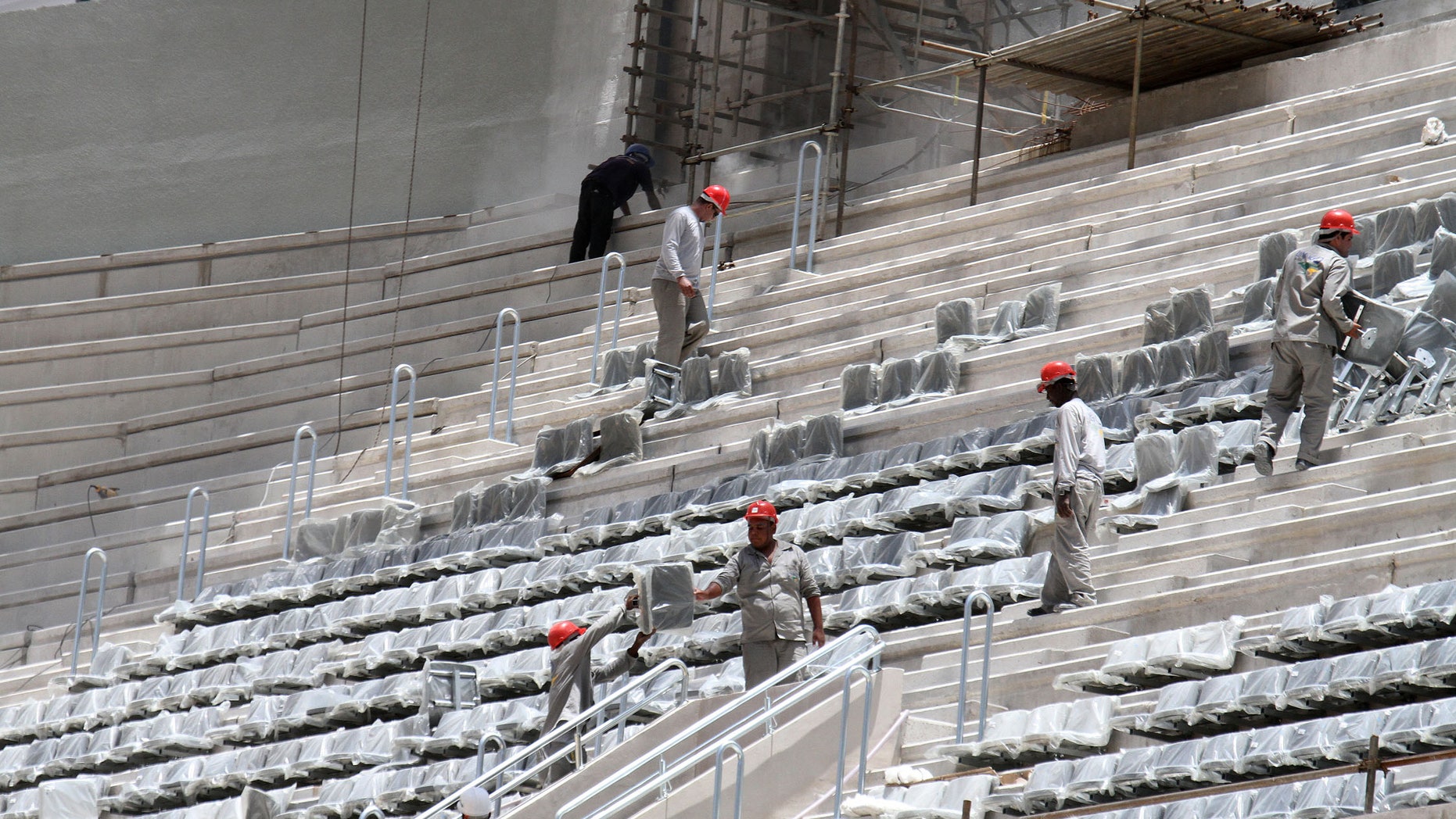 SAO PAULO – World Cup organizers say there is a need to increase the number of workers at the delayed stadium in danger of being dropped from soccer's showcase event in June.
An official in the southern host city of Curitiba says a FIFA consultant and a technical team from the local World Cup organizing committee made the assessment after a visit to the Arena da Baixada stadium on Thursday.
Reginaldo Cordeiro told The Associated Press the technical team was happy with the improvements made at the construction site so far, but advised local officials that the workforce must be increased soon to give the city a better chance of hosting matches in the tournament that begins in less than five months.