World Anti-Doping Agency Revokes Status Of Rio Lab Being Used By FIFA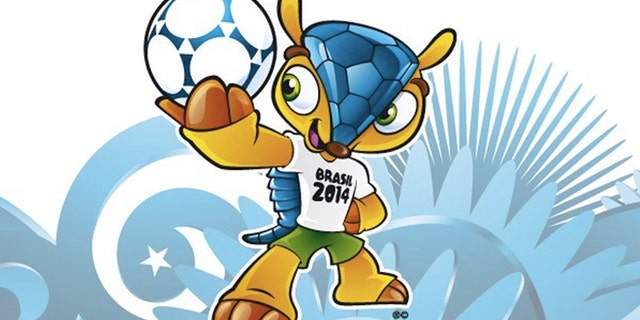 The bad news just keeps coming for 2014 World Cup.
On Tuesday an anti-doping laboratory in the host city of Rio de Janeiro had its accreditation revoked because of "repeated failures."
The World Anti-Doping Agency announced it is withdrawing the lab's accreditation, less than 10 months before it was expected to analyze players' samples for FIFA during the World Cup in Brazil.
"The laboratory — which is currently suspended — will no longer be authorized to carry out the testing of doping control samples on behalf of WADA or any testing authority," the anti-doping watchdog said in a statement.
Managers at the laboratory can file an appeal at the Court of Arbitration for Sport before the revocation takes effect on Sept. 25.
"It may also choose to reapply for accreditation, and can seek 'fast track' process from the executive committee," WADA said.
The local organizing committee for the 2016 Olympics said it was "fully aware" of the developments with regard to the laboratory, called LABDOP/LADETEC.
"Anti-doping testing is an important element of the Rio 2016 Games and we will work closely with the Federal University of Rio de Janeiro (UFRJ) and LABDOP/LADETEC to help them to take the necessary measures to successfully reapply for WADA accreditation in advance of 2016," the committee said in a statement.
WADA suspended the Rio center on Aug. 8 from testing any anti-doping samples, though it has not specified how the lab failed.
"WADA may revoke a laboratory's accreditation for repeated failures to comply with the ISL (International Standard for Laboratories) and related technical documents," it said.
It is the second embarrassment for Brazil's only WADA-accredited center during preparations to host the two biggest events in international sports.
In 2012, the Rio lab was barred from performing isotope ratio mass spectrometry tests for nine months after falsely accusing a Brazilian beach volleyball player of doping with testosterone.
Based on reporting by The Associated Press.
Follow us on twitter.com/foxnewslatino
Like us at facebook.com/foxnewslatino