Women's Olympic Soccer Roundup: Wins For Great Britain, U.S., Canada, and More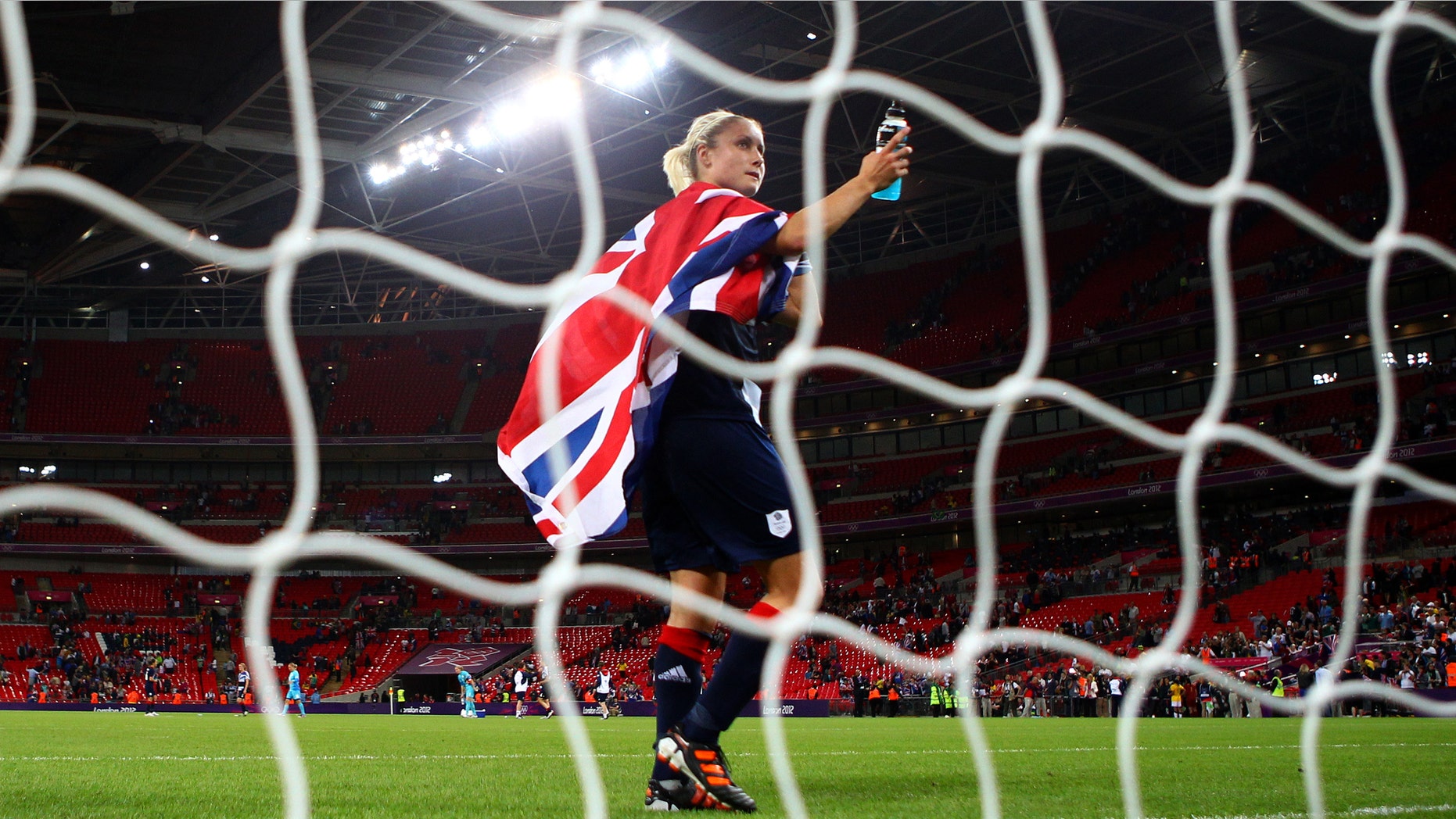 After the dust cleared from the final day of group stage matches of the Olympic women's soccer tournament, eight teams managed to survive while four will be booking flights home.
The eight survivors included Women's World Cup champion Japan, two-time defending gold-medal winners United States, host Great Britain, two-time silver medalist Brazil, Canada, Sweden, France and New Zealand.
Colombia, North Korea, Cameroon and South Africa finished out of the money.
Great Britain and the U.S. were the only teams to finish at perfect 3-0-0 records.
Friday's quarterfinal match-ups:
Great Britain vs. Canada, Coventry
U.S. vs. New Zealand, Newcastle
Japan vs. Brazil, Cardiff
France vs. Sweden, Glasgow
Great Britain 1, Brazil 0
Defender Stephanie Houghton converted a low cross from Karen Carney past goalkeeper Andreia for the lone goal of the Group E match in the second minute before 70,584 spectators, a record for a women's match in Great Britain's Wembley Stadium in London. It was Houghton's third goal in as many matches.
"I am lost for words to be honest," Houghton said. "I never thought I'd get to play in front of such a big crowd, against Brazil and then score as well. It's an unbelievable feeling and I am so proud. These sorts of things come around once in a lifetime."
After the match, Team GB took a lap of honor around the stadium.
GB's Alex Scott was astonished that a women's attendance record was set.
"It was unbelievable," she said. "It was such a brilliant atmosphere and it shows the women's game is alive and well. It was such a great stage to play on and it makes us hungry for more."
Canada 2, Sweden 2
Melissa Tancredi tallied her second goal of the match in the 84th minute to help rally Canada from a two-goal deficit in the Group F encounter in Newcastle.
"It showed the spirit in this team," Tancredi said. "This team just never gives up. It's our Olympic spirit. We gave them a 2-0 lead, but we knew we could do it and had the time.
"It's another step on the road for us. It's what we wanted and we're on our way, but this is just one stop on the journey."
Christine Sinclair set up the equalizer, chipping the ball to Tancredi, who headed it home.
"It was a relief for sure, but give us another five minutes and we would have got the result," Tancredi said.
The Swedes grabbed a 2-0 lead by the 16th minute as Marie Hammarstorm struck in the 14th minute before she created a goal by Sofia Jakobsson, who beat goalkeeper Erin McLeod two minutes later.
Tancredi started Canada's comeback in the 43rd minute.
"The second half we left our fighting spirit in the dressing room," Sweden coach Thomas Dennerby said. "We looked a bit anxious and the pressure wasn't good. The second half wasn't good but I know these girls and I know they will perform better when it is time for the quarterfinals."
Canada coach John Herdman was born and raised close to Newcastle.
U.S. 1, North Korea 0
Striker Abby Wambach scored the lone goal of the Group G match in the 25th minute to lead the three-time gold medalists to their first perfect group stage in five Olympics at Old Trafford in Manchester.
It was the first women's match at the home of Manchester United since 1989.
"It's now or never - lose and you go home," Wambach said about the upcoming knockout round. "But this is the fun part. This is what it is all about. We came here for the gold medal and that's what we want to go home with."
If there was a concern, it was the drop in the team's energy level from the first to second half of the Group G match. The Americans dominated the opening 45 minutes as the Koreans rarely penetrated into enemy territory before the U.S. played much more subdued.
"We wanted to save our legs because the next game is going to be really important," Wambach said.
Mexican international star Javier (Chicharito) Hernandez, who was stopped from playing for his country as an overage player in the men's competition by United coach Sir Alex Ferguson, watched the game from the stands.
France 1, Colombia 0
Thomis gave the French (2-1-0, six) all the scoring it needed in the fifth minute to earn second-place in Group G in Newcastle. She raced past the defense and beat goalkeeper Sandra Sepulveda from 15 yards.
The French did not play well in the second half.
"You can say whatever you want, we are still in the quarterfinals," France coach Bruno Bini said. "We have qualified in this really big competition.
"Everyone doesn't look happy for us. I am really happy with what we have done today, so look and feel a bit better for us please."
Colombia (0-3-0) did not score a goal in the tournament.
"We're a young team, we're developing as a country, as a team," Colombia's Melissa Ortiz said. "This is a huge experience for us to learn new ways of play. To play against the best in the world, these past three or four years have been amazing for Colombia. Going to the under-20 world cup, the full World Cup and now the Olympics. We've made a lot of progress. We held up a game against France, had a great game against the U.S. For being such a young team with an average age of 21, I'm really proud of us."
Two Colombian players were taken to hospital as a third player who dislocated her shoulder refused to join them.
Midfielder Catalina Usme suffered a right knee injury and was carried off in first-half stoppage time and was taken to the Spire Hospital, Washington. Forward Ingrid Vidal, who was substituted in the second half, was taken to Newcastle's Royal Victoria Infirmary by ambulance suffering from dehydration, two hours after the game. Substitute Melissa Ortiz decided she did not want hospital treatment, despite dislocating her right shoulder.
New Zealand 3, Cameroon 1
Needing a win to reach the quarterfinals, New Zealand did just that to earn a spot in the knockout round phase as two of the best third-place teams in the Group E match in Coventry.
This was the first time a New Zealand team reached the quarterfinals.
"I am absolutely stoked," Sarah Gregorius said. "It is the first time for a Kiwi team and I am so proud of the girls and I am feeling great... It is the first time [in our history] and it is absolutely mind blowing. I am so proud to be a New Zealander. You get such a feeling of playing for your country. You live for these moments as a sports person."
Captain Rebecca Smith headed in a goal in the 43rd minute before Ysis Sonkeng scored an own goal. Gregorius made it 3-0 in the 65th minute before Cameroon got one back on Gabrielle Onguene's 78th-minute score.
Japan 0, South Africa 0
In a surprising result, the world champions could only muster a scoreless draw with newcomer South Africa, finishing second in Group F in Cardiff. So, instead of playing France in the next round, the Japanese will take on Brazil.
Four Japanese players performed for the first time in the tournament as stars Homare Sawa and Shinobu Ohno remained on the bench.
"I wanted to give a chance to all 18 players, to let them experience the Olympics," Norio Sasaki said.