Wolfsburg's De Bruyne desperate for Manchester City resolution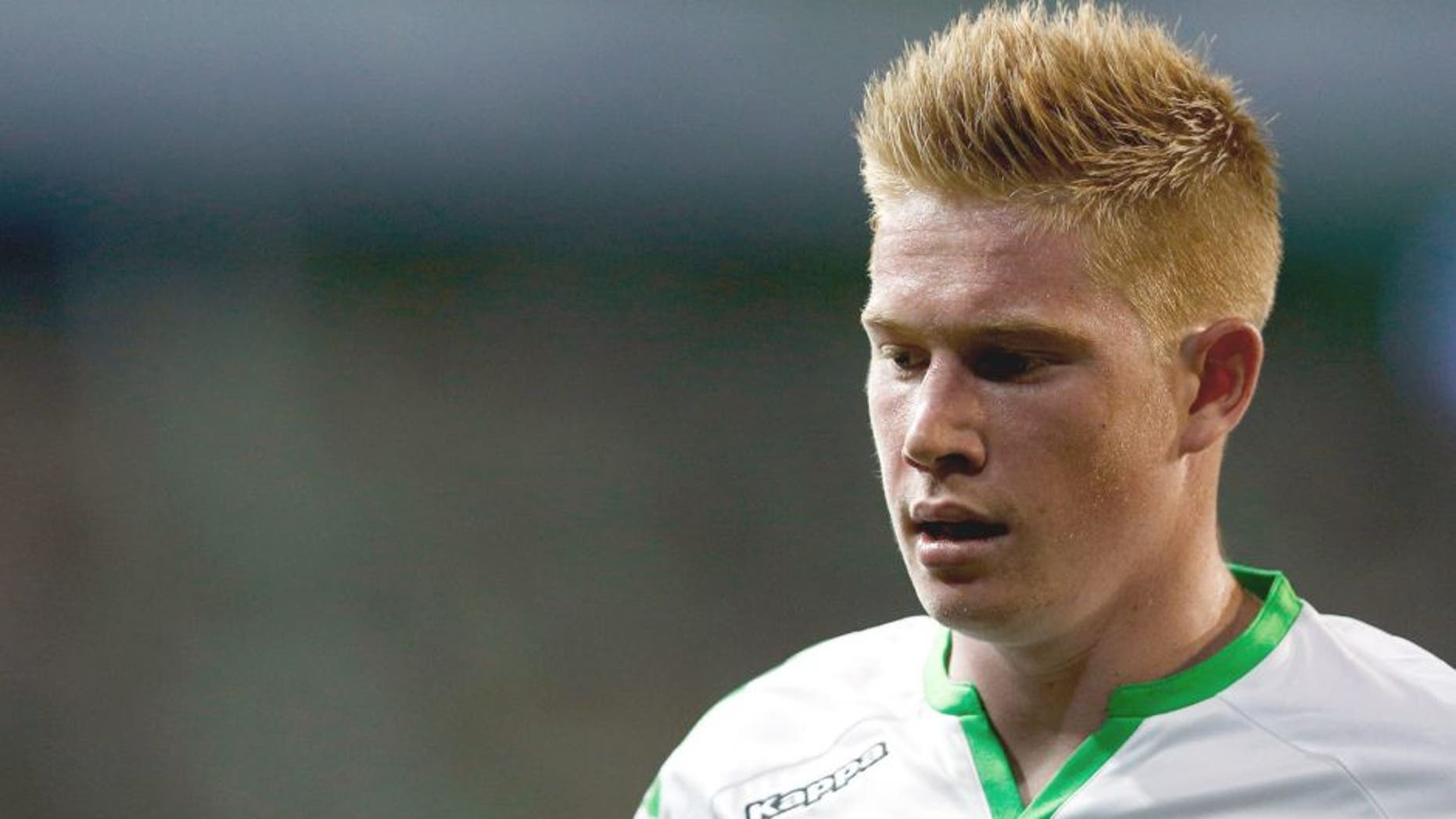 The long-running transfer saga playing out between Manchester City and Wolfsburg has left Kevin De Bruyne stressed and desperate for a resolution, Goal has learned.
City identified De Bruyne as a key target as far back as May and his proposed move to the Etihad Stadium has been in the works throughout the transfer window. With a deal still yet to be finalised and Tuesday's deadline now in sight, the Belgian playmaker is understood to be growing increasingly anxious.
Although the 24-year-old has been expected to arrive in England 'imminently' for the past week, Friday represented the key day in negotiations so far and both the player and his partner were sat by the phone awaiting permission to board a plane to Manchester.
But the call never came and De Bruyne instead travelled with the Wolfsburg squad for Saturday's game at Koln, which ended 1-1.
Last season's Bundesliga player of the year has struggled in the early stages of the new season with his future still up in the air and was again far from his best at the weekend.
His coach, Dieter Hecking, admitted last week that the forward had been affected by the ongoing negotiations and sources close to the player have confirmed to Goal that he has in fact been having sleepless nights as he awaits developments.
"Kevin is a bit tired at the moment because there is so much happening around him," Hecking revealed. "He finds himself in a situation that is on his mind all the time, just like it has been over the past few weeks."
As well as De Bruyne's unease, there is consternation among his camp regarding Wolfsburg's handling of the talks. The club have twice made contract offers to their star man, both of which have fallen well short of expectations - and what is on offer at the Etihad.
Rumours of renewed interest from Bayern Munich in the past few days have also been seen as an attempt to get City to up their offer, which already stands at around £50 million ($78m).
Manchester United, too, are supposed to have entered the fray but City are confident that they are involved in a one-club auction.
Paris Saint-Germain provided a genuine threat to the Blues' hopes of bringing De Bruyne back to England earlier this summer but Angel Di Maria was the French champions' first choice and his arrival at the Parc des Princes left City as the only club left in the running.
Wolfsburg sporting director Klaus Allofs has repeatedly put up a defiant front in the face of contstant speculation and the club's stance has at times been equally stubborn in private.
It has even been suggested behind the scenes that De Bruyne's future has taken on a wider significance in Germany, with Bundesliga clubs increasingly wary and even resistant to English clubs' - and particularly City's - growing financial might.
Wolfsburg and Bayern Munich have in the past proved to be tricky negotiators during talks over the transfers of Edin Dzeko and Jerome Boateng and City's attempts to sign the league's star player is regarded as symbolic by senior figures in the German game who are concerned by the money available to their English rivals.
Despite De Bruyne's increasing anxiety over the transfer and his desire to move to England, however, he is not expected to hand in a transfer request or force the issue behind the scenes.
His agent, Patrick De Koster, was left furious last week after De Bruyne had been duped into saying he would remain at the Volkswagen Arena by the host of an event hosted by German newspaper Bild, but De Bruyne is determined to keep his counsel.
FOX Soccer and Goal.com have teamed up to bring you the best in world soccer coverage. Visit Goal.com, and follow them on Twitter and Facebook.
More from Goal.com: