Wizards' Nene and Gortat duo must be a thing of the past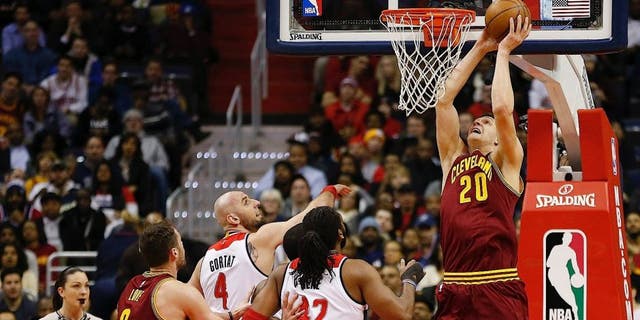 After spending all of last season as a starting frontcourt tandem on one of the NBA's best defensive units, Washington Wizards' bigs Nene and Marcin Gortat hadn't shared the floor for a single minute this year until Monday's loss against the Portland Trail Blazers.
They played side by side for eight minutes, and the Wizards were crushed with them both out there. Here's a closer look from SB Nation's Bullets Forever at why Randy Wittman's nostalgia could kill Washington's hard-earned momentum:
The Wizards recalibrated their entire roster last summer by signing several wings and letting some of their frontcourt depth walk in free agency. They wanted to open up their offense and move away from slow, plodding units like last year's starting five.
Slowly but surely, things were starting to come around before Monday's awful loss. Hopefully Wittman realizes it was a mistake and moves on as quickly as he can.