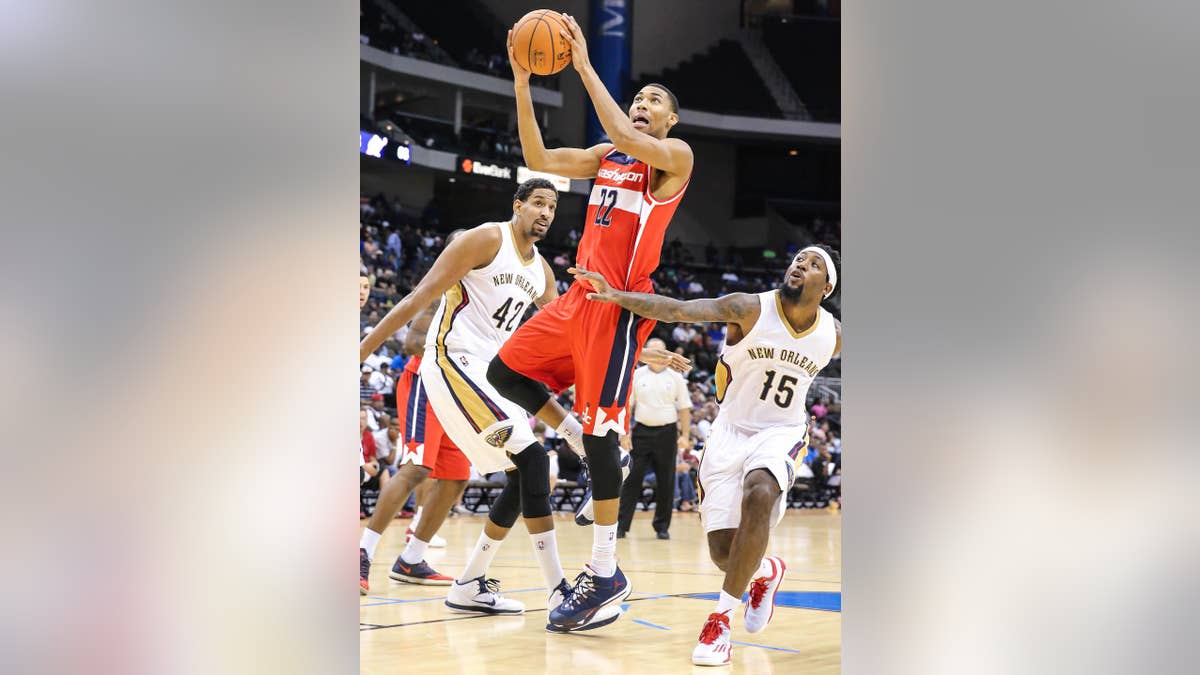 WASHINGTON – The Washington Wizards have exercised their fourth-year contract option on guard Bradley Beal and their third-year option on forward Otto Porter.
The Wizards announced the moves Tuesday.
Both players were taken with the No. 3 overall pick in their respective drafts. Beal was selected in 2012 and averaged 17.5 points last season. He broke a bone in his left wrist in a preseason game last week and is expected to miss about six weeks.
Porter joined the Wizards in 2013 and averaged only 2.1 points and 1.5 rebounds in 37 games last season.
Team President Ernie Grunfeld called Beal and Porter "big pieces of the core group of players that we will build around as we continue to improve our team."