With trio of talented receivers, No. 16 Fresno State makes opponents 'pick their poison'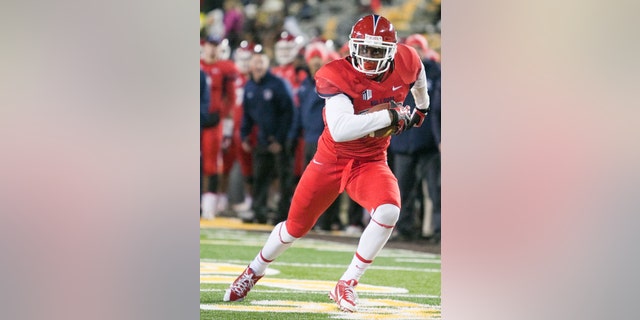 The records, praise and notoriety all pour down on Derek Carr as the most prolific passer in Fresno State history.
With his famous last name, heart-wrenching family story and NFL future, Carr has gotten almost all of the national attention that has been focused on the 16th-ranked Bulldogs (9-0, 6-0 Mountain West) as they close in on the first BCS berth in school history.
Yet Carr is the first to point out that none of those records or acclaim would be his if not for one of the nation's most talented receiving corps.
Davante Adams, Josh Harper and Isaiah Burse all rank in the top 25 in the nation in receptions this season, giving Carr more targets to choose from than defenses can gear their coverage toward.