With torrid start, pitcher José Quintana is staking his claim as MLB's next superstar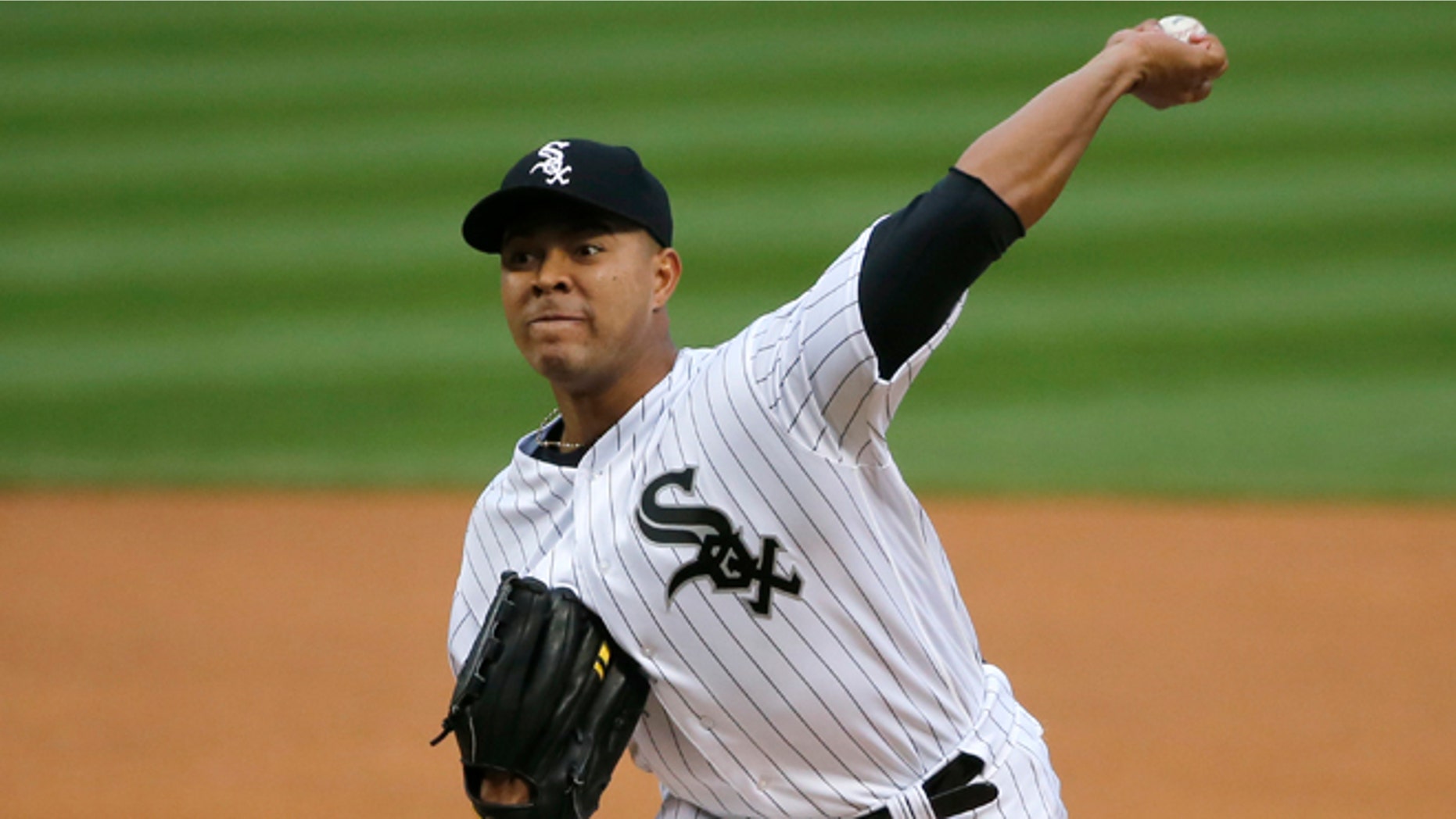 Chicago – Chicago White Sox pitcher José Quintana is one of the most gifted pitchers in Major League Baseball.
He's got an excellent fastball that averages more than 91 mph and a deceptive curveball along with a change up and a cut fastball. But despite his physical talents, the left-handed Colombian has had some bad luck since making it to the big leagues in 2012.
In 126 major league starts, Quintana has a record of 38-35 with a 3.34 earned run average and an astounding 53 no-decisions.
Quintana finished last year with a 9-10 record with 13 no-decisions, the most on the White Sox. Much of that is from a major lack of run support from his teammates.
In 2015, the White Sox scored the fewest runs of any American League team, averaging just 3.84 a game. The offense was even more anemic when Quintana took the mound, averaging a paltry 3.63 runs.
"I never really paid attention to the [run] support," Quintana told Fox News Latino, "I just try to do my job."
But last season was very telling as to how the White Sox have failed to come through for much of Quintana's career.
So the White Sox front office made numerous offensive upgrades during the offseason, including trading for infielders Brett Lawrie and Todd Frazier, who already have paid off in the early going. The Sox are currently in first place in the American League Central, five games ahead of the Cleveland Indians.
This year the team has an above-average offense that scores 4.4 runs a game, and close to five runs whenever Quintana takes the hill.
A big part of the difference, Quintana says, is attitude.
"[In the past] we would try to … get wins," he said. "We couldn't pay attention to who was in first place, we would just try to get as many wins as we could."
This year, he told FNL, "We have a new attitude, a lot of passion and a lot of energy."
The 27-year-old has certainly benefited.
As Quintana prepares to take the mound Saturday night against the New York Yankees in the Bronx, he has a 5-1 record with a super stingy 1.38 ERA and 0.99 WHIP – wins plus hits per inning pitched, a stat many feel best shows a true measure of a pitcher's value. (Quintana's current pace is better than that of last year's AL Cy Young Award-winner, Dallas Keuchel of the Houston Astros, who had a 1.02 WHIP.)
He is walking fewer batters and striking out more per inning this year, possibly because he relying more on his fastball than his cutter. If he can keep it up for half the season, a trip to the All-Star Game would seem to be a lock.
If he can stay on this level for the rest of his career, it could even make him Hall of Fame material.
But Quintana isn't getting that far ahead of himself. He's just happy to be on a pace to reach double-digit victories for the first time in his career.
"I have goals this year, and that is the first goal I have," he told FNL.
Quintana also said that he didn't make any adjustments to his offseason training – a testament to how much the team around him needed to improve.
"I did the same workouts and the same stuff. I tried to be healthy, so I didn't change anything," he said.
Quintana grew up in the northwest Colombian town of Arjona. Of course the soccer-crazed South American country isn't exactly known for its love of baseball.
There have only been 17 Colombians ever to play in the major leagues — compared to 343 from neighboring Venezuela. So few, that Quintana is already in the running for the best pitcher to have been born in Colombia along with the Atlanta Braves starter, Julio Teheran (40-33, 3.44 ERA for his career).
While Quintana did give soccer a try as a child, he ultimately found baseball to be his calling.
"Honestly I played soccer when I was in school. I moved to baseball because too many people in Colombia play soccer, and [every team] was full. I tried to play both sports at the same time, and I liked baseball more."
The White Sox are very happy that he did.