With their big names coming up small, Nets down 2-0 to Heat heading to Game 3 Saturday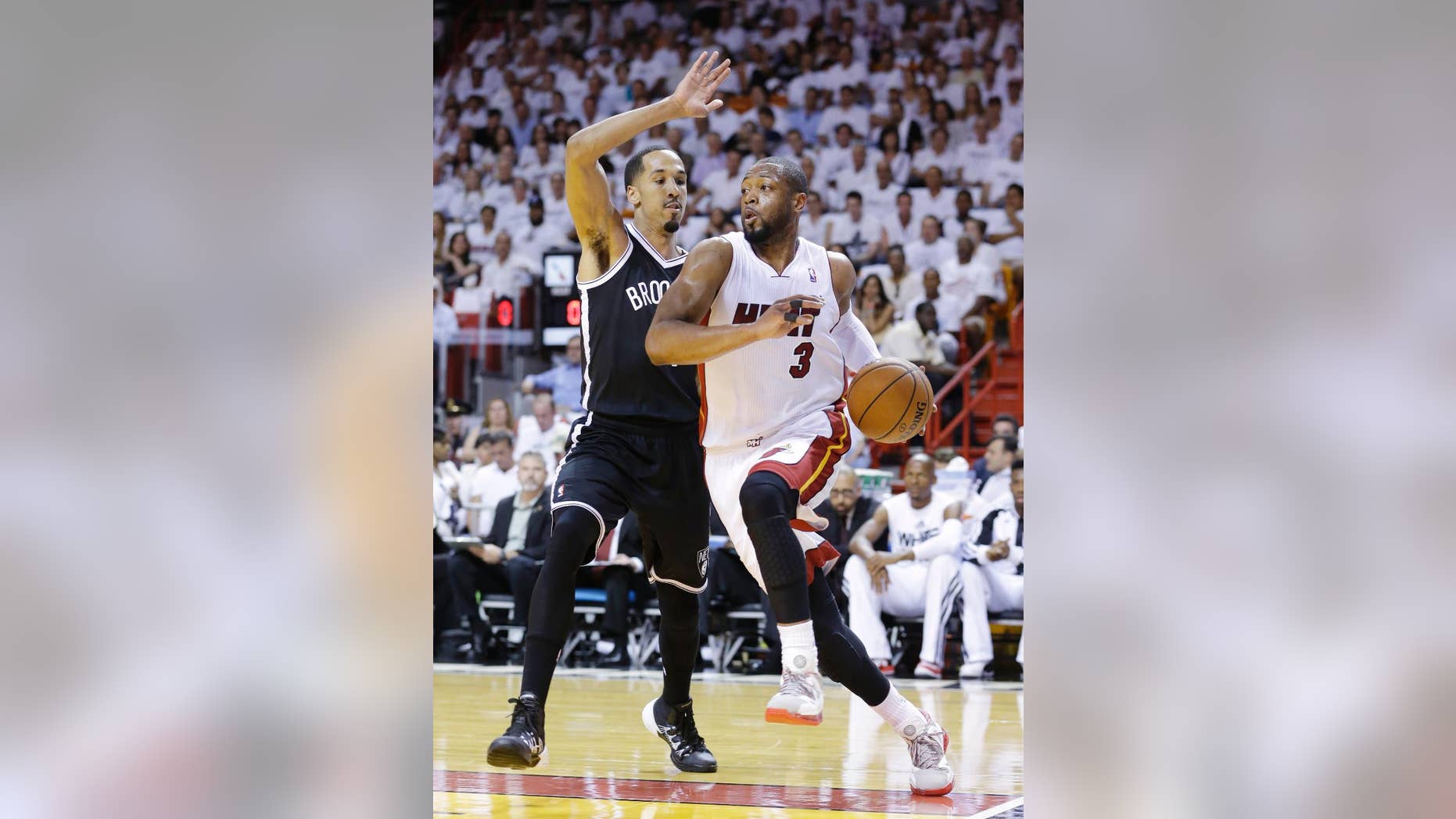 NEW YORK – They have hung high above the Barclays Center plaza this season, oversized pictures of the faces of the Brooklyn Nets' biggest stars.
On the court, those players are looking pretty small.
Deron Williams couldn't score in the last game. Kevin Garnett has barely scored at all. And the Miami Heat keep proving that when it comes to constructing a super team, still nobody has done it better.
Up 2-0 even without needing huge efforts from LeBron James, the Heat try to push the Nets to the brink of elimination when the series shifts to Brooklyn on Saturday night.
The Heat are seeking a franchise-record ninth straight playoff victory, and guard Dwyane Wade says going on the road is "when the playoffs get fun."