With the Chase looming, drivers can't afford mistakes at New Hampshire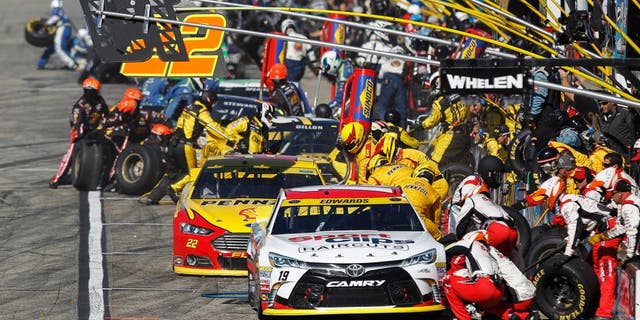 NEWYou can now listen to Fox News articles!
The race this weekend in New Hampshire is very important for a lot of reasons. Obviously someone who hasn't won yet this year will be trying to fix that and garner a spot in the Chase, which is only two months away. Drivers who have already won this year will also be vying for the win and the three bonus points they will receive from it when the Chase starts.
The other reason the Chase is on everyone's minds this weekend is that when we return here for a second time, it's the second round of the 2016 Chase for the Sprint Cup.
As I always say about the New Hampshire race, it is a short race, so qualifying is very important. You really have to be fast when you unload off the truck, because you aren't going to get a lot of chances during the race Sunday to come onto pit road and make adjustments on your car.
I am interested to see what tire combination Goodyear brings this weekend. The reason I say that is because once you get to about 80 or 90 laps to go and you've made a pit stop, that probably will be your last trip to pit road. That's how vital track position is. This is one of those places where you can't make a mistake on the track or on pit road, because it's just too hard to overcome mistakes here.
As you probably know, this is a very flat race track. Outside of Martinsville, New Hampshire Motor Speedway is probably the flattest track we will take the 2016 low downforce package to. What I find really interesting, and somewhat unexpected, is that this low downforce package has probably had a bigger impact on the flatter tracks than anyone expected.
If you look back to last year, Joe Gibbs Racing won both races here. If you look back to 2014, you'll find that Team Penske won both events here. I'm curious to see if Joe Gibbs Racing can get back to their winning ways, because it has been a while since they have won. It is hard to believe, but the last time they won was with Matt Kenseth at Dover in mid-June.
New Hampshire Motor Speedway has, in the past, been a good track for Hendrick Motorsports. Of course the big news coming out of that camp this week is that Dale Earnhardt Jr. will not be driving the No. 88.
Earnhardt has concussion-like symptoms, so the doctors have not cleared him to drive. Alex Bowman will be filling in this weekend for him, and no timetable has been set for his return to the No. 88 as of yet. Setting that aside, as a whole I know that Hendrick Motorsports would love to find their way back to Victory Lane this weekend and get their ship righted. It's been a pretty long dry-spell this year for that organization.