With Spurs leading 3-1 in the NBA Finals, Heat try to find answers to stop a machine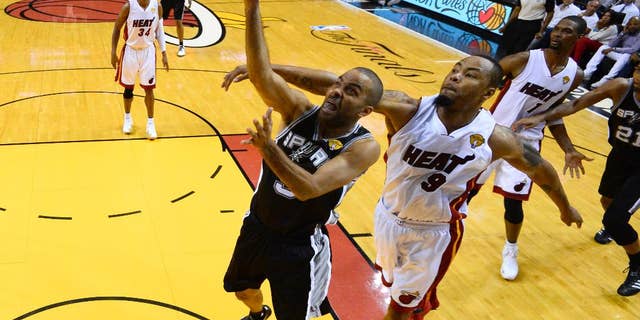 MIAMI – The Miami Heat face a steep uphill challenge : Trying to derail the red-hot San Antonio Spurs.
Down 3-1 and the Spurs shooting the ball at a level never seen in the NBA Finals, the Heat head to San Antonio trying to avoid elimination Sunday night in Game 5.
Last June, the Spurs left Miami looking so human, Tim Duncan was nearly in tears talking about how close they were to another championship.
They don't look human now. They look like a machine.
LeBron James says "they move the ball extremely well. The Heat star says, "If you're not right on time, right on target, they're going to make you pay for it."
San Antonio Spurs guard Tony Parker says they're just "playing Spurs basketball."