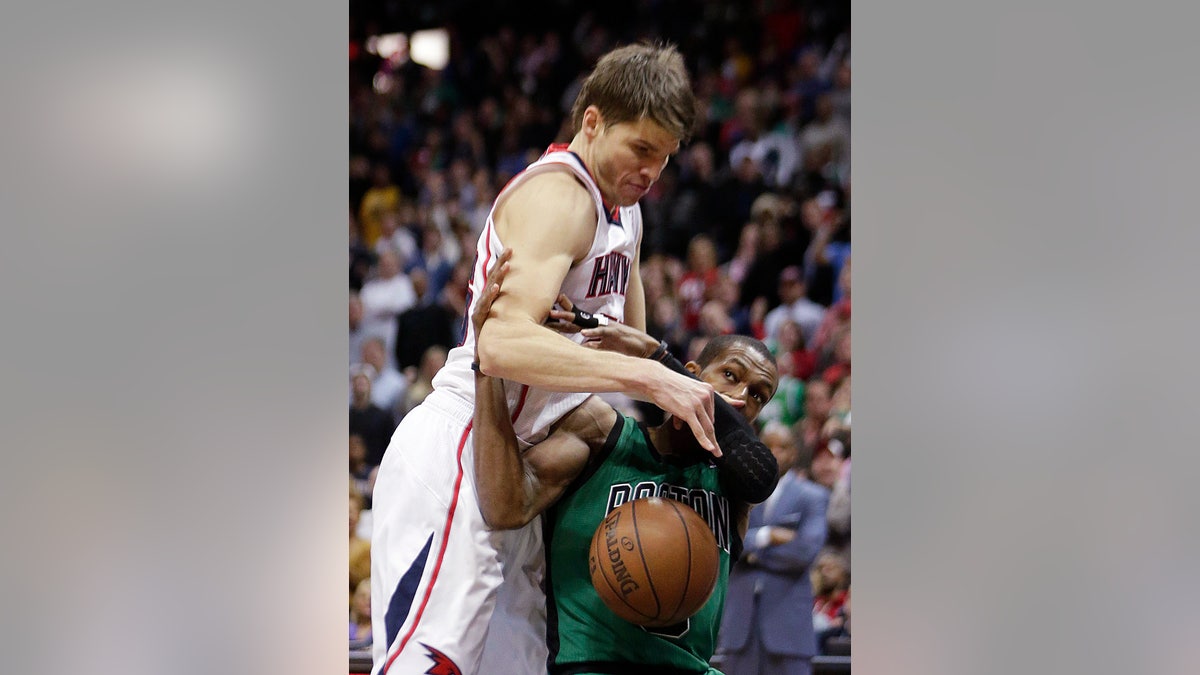 BOSTON – The Boston Celtics return to practice Tuesday without All-Star point guard Rajon Rondo.
He's out for the season with a right knee injury that requires surgery to repair a torn anterior cruciate ligament. Coach Doc Rivers must decide who will bring the ball upcourt from a group that includes Courtney Lee, Jason Terry and Leandro Barbosa.
The Celtics had Monday off after their third game in four days. In their second consecutive double-overtime game, they beat the Miami Heat 100-98 on Sunday. Rondo missed that with what the team first said was a hyperextended right knee. An MRI later revealed the tear.
Boston holds the eighth and final playoff spot in the Eastern Conference, 2 ½ games ahead of Philadelphia before the 76ers' game Monday night against the Memphis Grizzlies.