With patient Hornacek at helm, Suns begin big rebuilding effort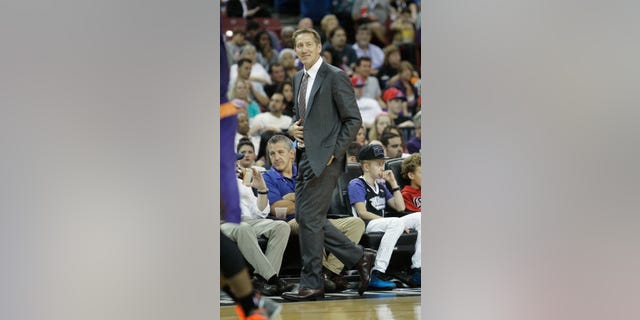 NEWYou can now listen to Fox News articles!
PHOENIX – After the second-worst season in their history, the Phoenix Suns are embarking on a massive rebuilding effort.
It will take some time, and patience will be required for Jeff Hornacek in his first stint as an NBA head coach.
New general manager Ryan McDonough has jettisoned salary, bought out troublesome Michael Beasley and filled the roster with young players.
Hornacek, who quickly won over the team with his likable personality and penchant for teaching not yelling, simply wants a team that operates at a fast pace, plays defense, works hard and steadily improves.
Any wins will be a welcome byproduct.