With Josh Hamilton aching, what are the Rangers' options in left field?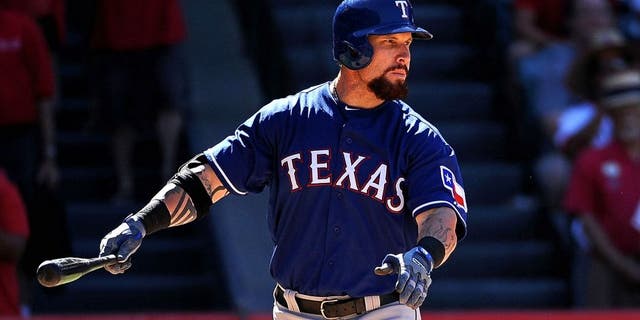 Two details in T.R. Sullivan's Tuesday report from Texas Rangers camp stand out: Josh Hamilton is dealing with inflammation in the capsule behind his surgically repaired left knee, and Hamilton is quoted as saying he's had 15 surgeries -- 15 -- in his career.
Hamilton, who turns 35 in May, hasn't played more than 100 games in a season since 2013. Thus, Rangers officials have little choice but to plan for the likelihood that Hamilton -- projected as the team's primary left fielder -- will be unavailable for stretches this year.
Although sources say the Rangers aren't close to adding a full-time left fielder, they're nonetheless keeping tabs on the trade market for New York Mets outfielder Alejandro De Aza, as well as maintaining contact with free agents David Murphy and Will Venable, both of whom have prior experience with the team.
The team's ability to add an outfielder is helped by the fact that the Los Angeles Angels are paying all but $2 million of Hamilton's $28.41 million salary in 2016, according to Baseball-Reference.com.
The Rangers used 12 different starting left fielders in 2015 -- most in the majors last year, according to STATS LLC -- and they appear likely to begin the upcoming season with another platoon approach. Ryan Rua (21 starts in left field last year) and Joey Gallo (14) again will have the opportunity to earn playing time, as will the newly acquired Justin Ruggiano.
The Rangers' slight preference is to add a left-handed hitter, but that is not essential for a lineup that already includes four left-swinging regulars: Prince Fielder, Mitch Moreland, Shin-Soo Choo and Rougned Odor.