With Johnny Manziel out with sore elbow, Browns sign QB Pat Devlin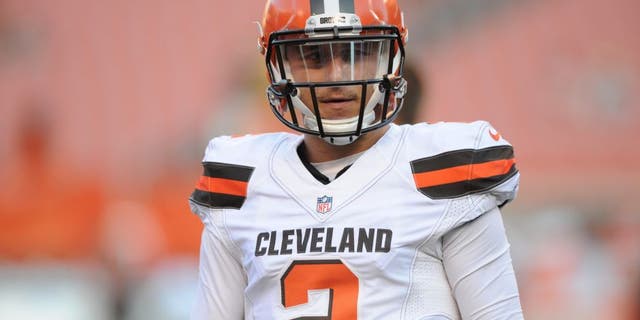 NEWYou can now listen to Fox News articles!
BEREA, Ohio -- The Browns have signed free agent quarterback Pat Devlin to give them some depth while Johnny Manziel is sidelined with a sore elbow.
Manziel has been shut down from throwing because elbow soreness, which the team revealed has been a problem for him since high school. Manziel has not thrown a pass since Sunday and he's unlikely to play in Saturday's exhibition at Tampa Bay.
The Browns aren't overly concerned at this point with Manziel's injury and believe rest should alleviate the problem.
Devlin has been with Miami, Minnesota and Chicago since being signed by the Dolphins in 2011.
To make room on the roster, the team also waived offensive lineman Ryan Seymour, who was suspended four games by the NFL last week for violating its policy on performance enhancing drugs.