With F1 title on the line, Lewis Hamilton has fans on his side at Brazilian GP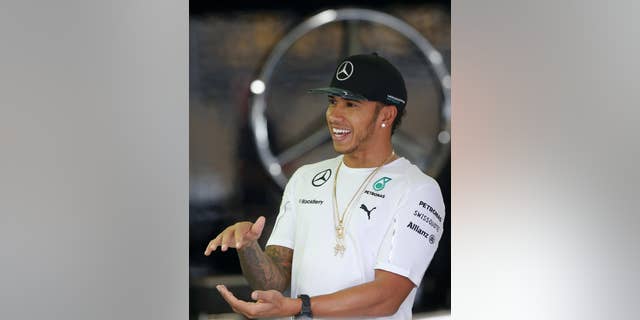 SAO PAULO – Lewis Hamilton will get some extra help from the Brazilian crowd in his fight with Mercedes teammate Nico Rosberg for the Formula One title.
The fanatic Brazilian fans at Interlagos have already shown their preference for the British driver, and many will support him this weekend at the Brazilian Grand Prix.
A local TV show even gave Hamilton a mock Brazilian passport and a Brazil football jersey with his picture on it, saying they wanted him to represent Brazil this weekend.
Hamilton has won the local fans' thanks mostly because of his longtime adoration for local hero Ayrton Senna. He has talked about his admiration for the late three-time world champion since the first time he arrived to race in Brazil many years ago.