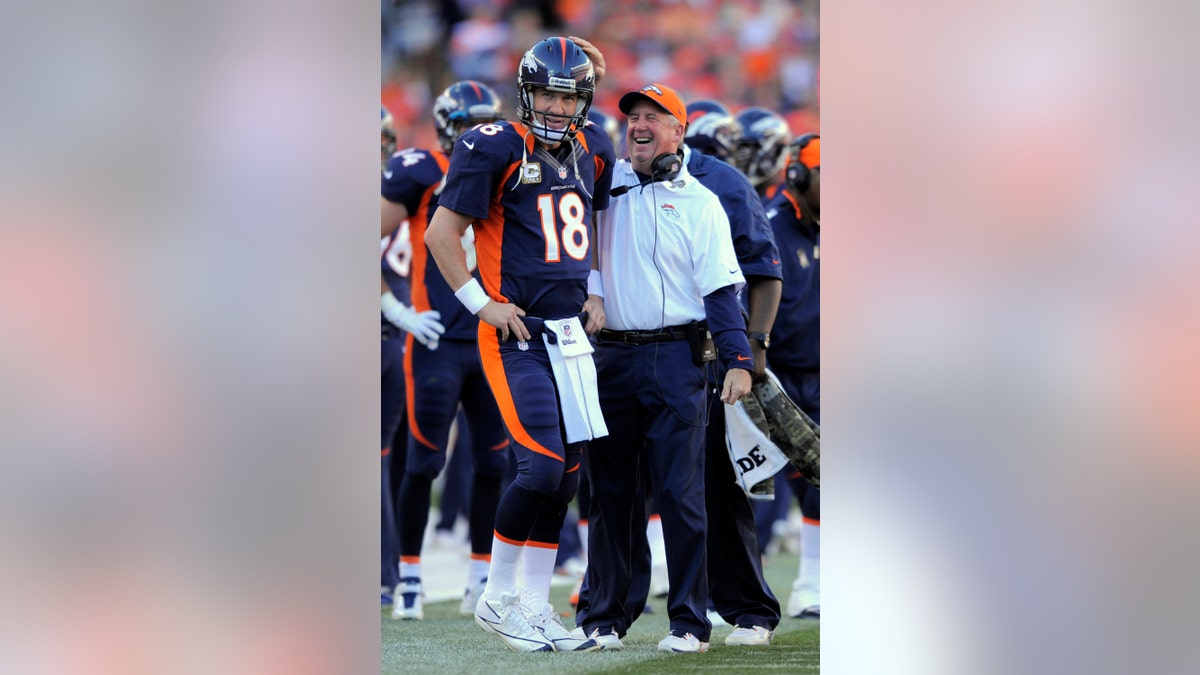 ENGLEWOOD, Colo. – The more the Denver Broncos win, the better the chance they lose — coordinators, that is.
Defensive boss Jack Del Rio and his offensive counterpart, Mike McCoy, figure to be hot commodities for any head coaching vacancies when the season finally winds down. That's simply the price of success.
Coach John Fox says: "You like to see people get opportunities and have those options. I'm sure it will be no different this year."
The Broncos (11-3) have won nine straight heading into a game against Cleveland (5-9) on Sunday.