With 2nd 100-yard game in a row, Arizona's quiet Floyd having breakout season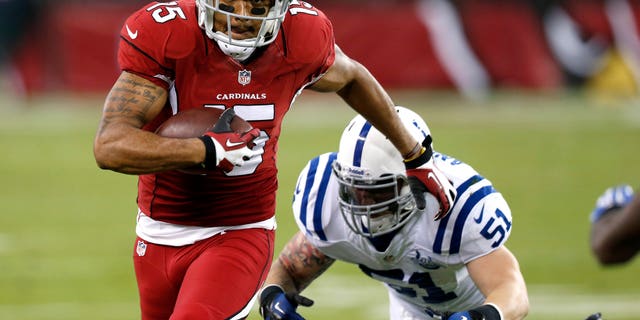 TEMPE, Ariz. – Michael Floyd is a quiet guy who would much prefer to shy away from attention once the game is over.
The way he's playing, there's no ducking the spotlight.
It's been a breakout season for the big, young Arizona Cardinals wide receiver.
In each of the last two games, the second-year pro from Notre Dame has surpassed 100 yards receiving, something no Arizona receiver has accomplished since Larry Fitzgerald did it in the final two games two years ago.
Floyd's 297 yards receiving in those two games are the most by a Cardinals player since Rob Moore's 302 in consecutive games 16 years ago.