Wisniewski out for Game 6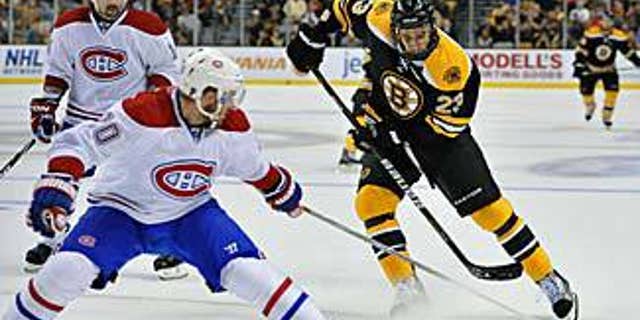 The Montreal Canadiens will be without defenseman James Wisniewski for Tuesday's Game 6 against Boston.
Bothered by a lower-body injury that sidelined him for almost the entire third period of Game 5's double-OT loss, Wisniewski took the pre-game warmup and looked strong. However, when the lIneup was announced, he was scratched in favor of Paul Mara.
Wisniewski, obtained from the Islanders during the season to help with the power play, had 2 assists in the first five games.
Mara, who has not played since April 9, appeared in 20 games with Montreal this regular season. He had 4 assists and was plus-2.
As expected, forward David Dasharnais is also not playing, he will be replaced by forward/defenseman Yannick Weber, who will play on the fourth line. Weber scored in Game 2, his only other appearance in these playoffs.