Winthrop coach Pat Kelsey asks Obama, Boehner to 'step up' soon and act on school shooting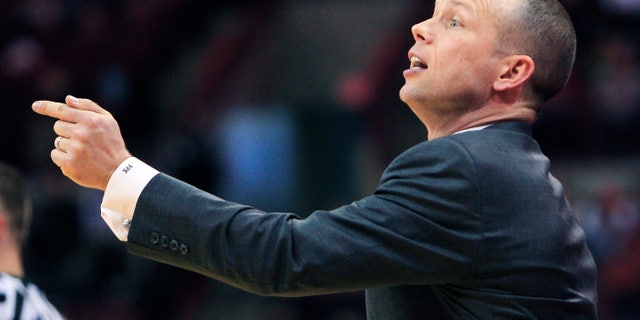 COLUMBUS, Ohio – Moments after his team lost a basketball game, Winthrop coach Pat Kelsey spoke of a bigger loss.
The first-year coach of the Eagles gave an impassioned plea for government officials to act soon to prevent further massacres such as the one at Sandy Hook Elementary School in Connecticut last week that left 20 children and six adults dead at the school.
Speaking as a father of two daughters, Kelsey said he felt blessed he could still hug them while parents of the dead children in Newtown, Conn., could not.
Kelsey said he needed President Barack Obama and Speaker of the House John Boehner among others to "step up" to make sure such a horrible event didn't happen again.
Winthrop lost to No. 7 Ohio State, 65-55, on Tuesday night.