Winning Daytona 500 changes a driver's career forever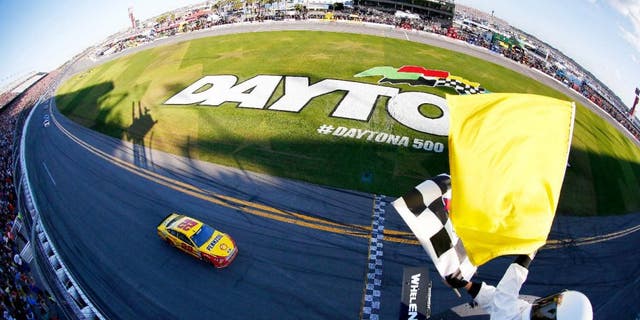 Sunday's Daytona 500 (FOX, 1 p.m.) is the biggest race on the NASCAR Sprint Cup Series schedule and winning it can have a huge impact on a driver's career.
Take the checkered flag and you will forever be known as a Daytona 500 winner, one of the most prestigious titles in the sport.
At Tuesday morning's Daytona 500 media day, FOXSports.com asked defending 500 winner Joey Logano, 2010 winner Jamie McMurray and 2008 winner Ryan Newman about the impact winning on NASCAR's biggest stage had for them.
"Your life gets super busy for four or five weeks," said Logano. "I'm a routine guy. I do certain things leading into a race. The way I prepare is the same every week and when you throw a lot of things on top of it, it becomes challenging to do it."
But so worth it.
"It's such a big race to be a part of," said Logano. "Winning it is incredible. It's a hard feeling to explain. It's hard to put it into words. Even a year later. I still can't put it into words. I was just screaming on the radio. And that's still the way I explain it now."
McMurray said when he reads Twitter, he gets frustrated because his win was six years ago, which he considers a long time. That said, he still enjoys the recognition his Daytona 500 triumph gave him.
"Honestly, it's one of the cooler parts of the job," said McMurray. "Every time you get introduced, even if you are not a NASCAR fan, if you know nothing about NASCAR, you know about the Daytona 500. So when someone knows you've won that, you automatically have something to talk about and they're interested."
Newman agreed.
"I think it just changes people's impression of who you are," he said. "It's the ultimate credential, right? It's like having the ultimate hard card (season garage pass) to walk around Daytona. It doesn't change how I do things or what I do or what I think, but it changes people's impression of me - in a good way -" which is what you would want, versus some other things out there. Just having that credential is amazing. From my dad's standpoint, having him spot for me and all the things we did to get down here, it made it ultra sweet."