Winner, winner, chicken dinner -- Leafs coach pulls off first successful challenge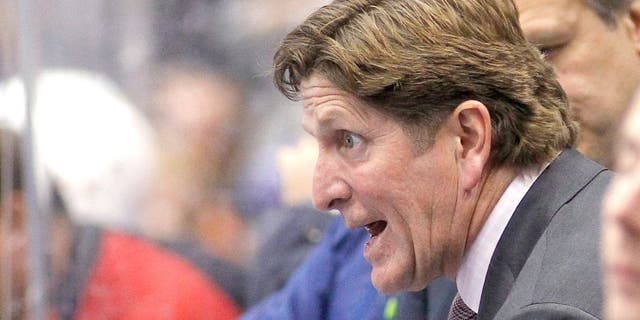 NEWYou can now listen to Fox News articles!
The Toronto Maple Leafs' Mike Babcock made the first coach's challenge in NHL history and was successful in overturning a goal by the Montreal Canadiens.
Babcock challenged Jeff Petry's apparent goal in the second period of the opener Wednesday night, arguing that Tomas Plekanec interfered with goalie Jonathan Bernier. Referees Frederik L'Ecuyer and Dan O'Rourke looked at the replay by the penalty box at Air Canada Centre and determined Plekanec made incidental contact with Bernier.
Challenges are new to the NHL this season and can be made on goals involving goalie interference or offside plays.
Because he won the challenge, Babcock would be able to challenge another play later in the game.
The effort was ultimately moot, however, as the Canadiens scored twice in the third period to pick up the first win of the NHL season, 3-1.