Will the Browns trade down again as Ezekiel Elliott's draft stock surges?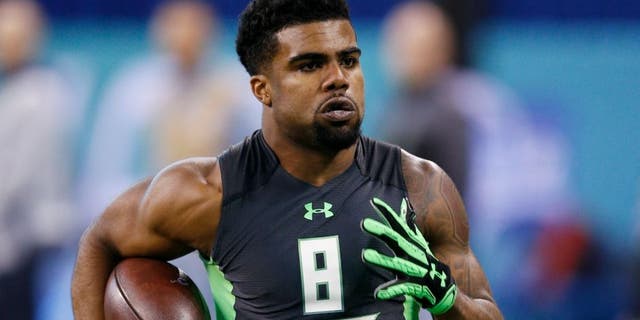 The Cleveland Browns traded the No. 2 overall pick to the Philadelphia Eagles last week, and they might not be done dealing.
Included in the package of picks the Browns received from the Eagles is the eighth pick in the first round. But Cleveland reportedly is dangling that pick:
NFL.com lists the New York Giants, Chicago Bears and Miami Dolphins as potential trade partners for the Browns, who could stockpile even more picks with another trade. And after finishing last season at 3-13 and suffering some key free-agent losses this offseason, there are plenty of areas of need on the roster.
As for Ezekiel Elliott, his draft stock appears to be on the rise prior to Thursday's first round. The former Ohio State Buckeyes running back is coming off a stellar season that included 1,821 rushing yards and 23 touchdowns.