Will Brooks wins UFC debut, calls out new champ Eddie Alvarez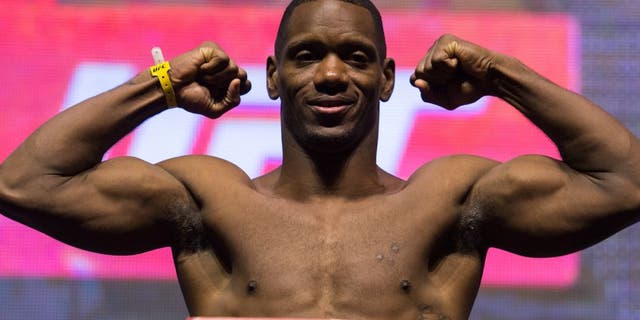 NEWYou can now listen to Fox News articles!
LAS VEGAS -- Highly-touted free agent Will Brooks finally joined the UFC roster not that long ago, and now he's got his first win inside the Octagon.
Brooks is a veteran competitor who has faced some of the stiffest competition in the lightweight division outside the UFC. But he's been itching for his shot to take on the best 155 pounders on the planet. And now he has arrived.
Brooks didn't draw an easy test for his first fight, facing former "Ultimate Fighter" winner Ross Pearson in a bout that also came together just recently.
A very close first round saw Brooks out-point Pearson just slightly on the feet. But the American Top Team fighter had a much better second round after taking the British lightweight to the ground.
Brooks controlled Pearson at the mat while unleashing some punishing shots to the head, and his confidence started to grow as time ticked away.
Unfortunately, Brooks couldn't quite duplicate that performance in the third round, getting trapped against the cage, eating some hard punches to the body and allowing Pearson to get back into the fight.
To his credit, Brooks stayed calm and eventually worked his way free before returning fire of his own.
When it was over, Brooks held his hands up high because he knew he had done enough through the first two rounds to earn a decision. And it turns out the judges agreed: All three judges scored the fight 29-28 in favor of Brooks, who moves to 1-0 in the UFC after a successful debut.
After the fight was over, Brooks wasted no time taking aim at new lightweight champion Eddie Alvarez as a potential opponent down the road.
"Eddie Alvarez -- hold onto that belt for a little bit," Brooks said. "You got away from me in the other organization. I'm here now, I want to take that."