Wild's home opener set for Oct. 14 against Blue Jackets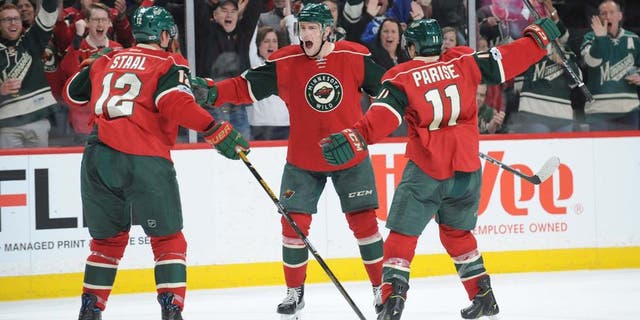 NEWYou can now listen to Fox News articles!
The Minnesota Wild wont have to wait long to avenge their memorable loss on New Years Eve last season.
Fans will pack the Xcel Energy Center for the first time in the 2017-18 season on Oct. 14 against the Columbus Blue Jackets.
The last time Columbus rolled into St. Paul it was a collision of the two hottest teams in the NHL. The Blue Jackets were riding a 14-game winning streak and the Wild came into that matchupas winners of theirlast 12 games. The historic matchup resulted in a 4-2 loss for Minnesota, ended its franchise-best winning streak.
Minnesota opens the inaugural season of Little Caesars Arena on Oct. 5 in a matchup with the Detroit Red Wings.
The Wild also travel to Carolina for the Hurricanes opening night on Oct. 7.
The full NHL schedule for the 2017-18 season will be released on Thursday.