Wildcats likely down key defender to open Big 12 play at No. 20 OSU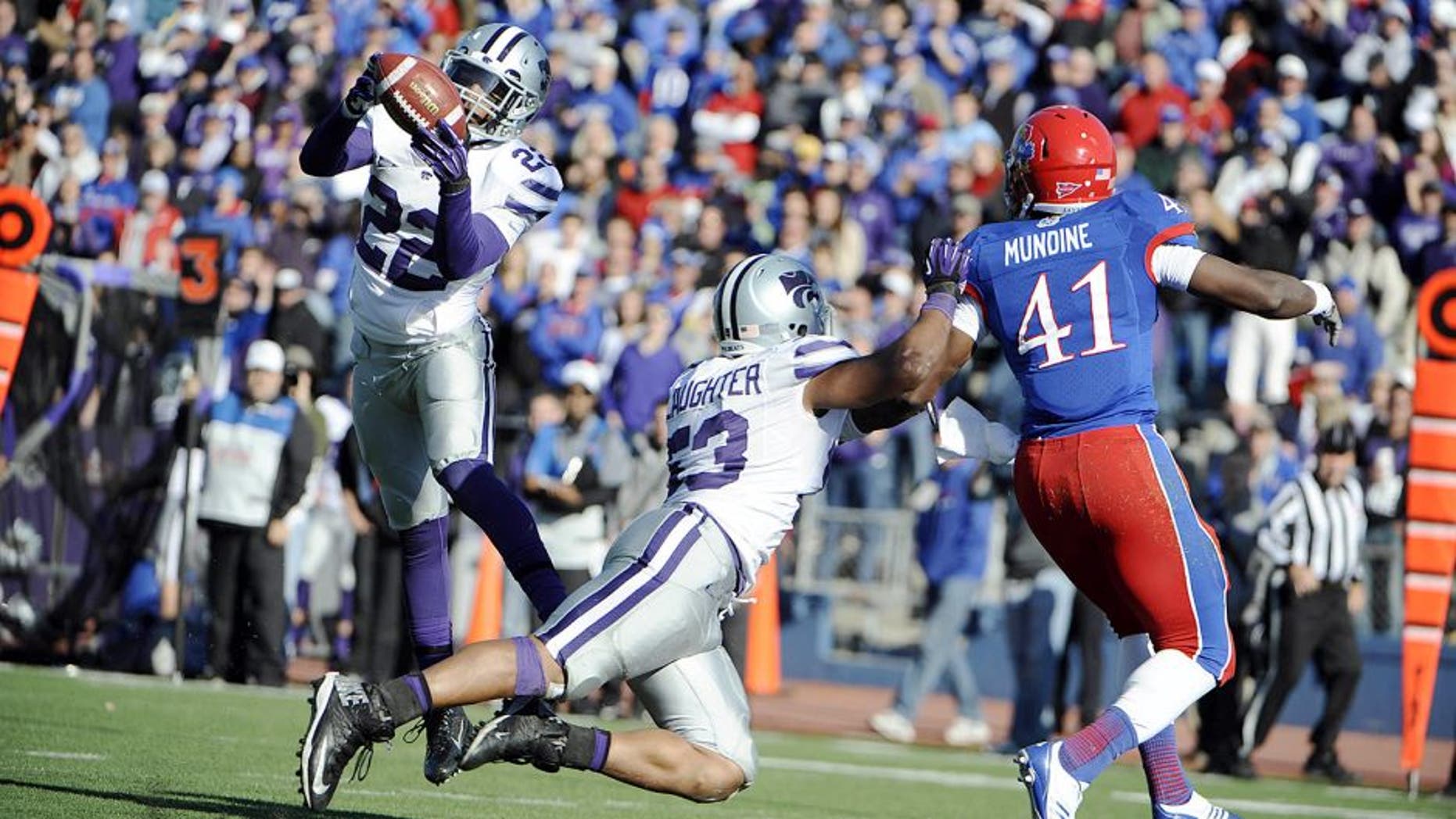 Kansas State's job to slow down the Oklahoma State offense appears be tougher with the continued loss of safety Dante Barnett.
The Tulsa, Okla., product, described as the "glue of the K-State defense" has been essentially ruled out for K-State's Big 12 opener by K-State coach Bill Snyder. Barnett sustained what appeared to be a shoulder or collarbone injury during the season opener, and he has not played since. His actual injury is unknown because K-State does not disclose injuries.
Oklahoma State (4-0, 1-0 Big 12) moved up four spots to No. 20 in the AP top 25 poll this week after rallying to defeat Texas on the road, 30-27.
The Wildcats (3-0) allowed just three total points in their opening two games against South Dakota and Texas-San Antonio, before a 39-33 overtime scare against Louisiana Tech.