Wild re-sign defeseman, Minn. native Palmquist to one-year deal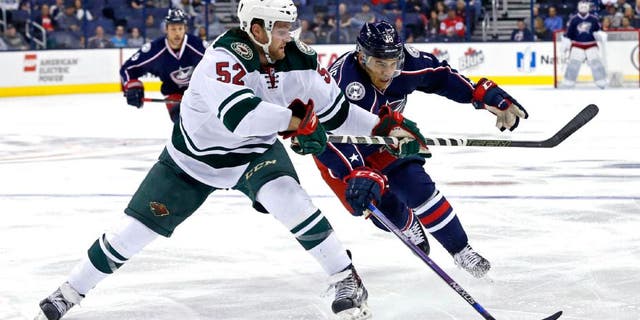 NEWYou can now listen to Fox News articles!
The Minnesota Wild have re-signed restricted free-agent defenseman Zach Palmquist to a one-year, two-way contract ($660,000/$70,000).
The 25-year-old Palmquist scored four goals and added seven assists in 69 games for the Iowa Wild in 2015-16. The 6-foot-, 187-pound native of South Saint Paul tallied three assists in eight games with Iowa in 2014-15.
Palmquist scored 25 goals and added 71 assists in 160 games in four seasons at Minnesota State University, setting a school record for consecutive games played. The Wild signed him as an undrafted free agent on March 30, 2015.