Widely mocked Cristiano Ronaldo bust replaced at Portugal airport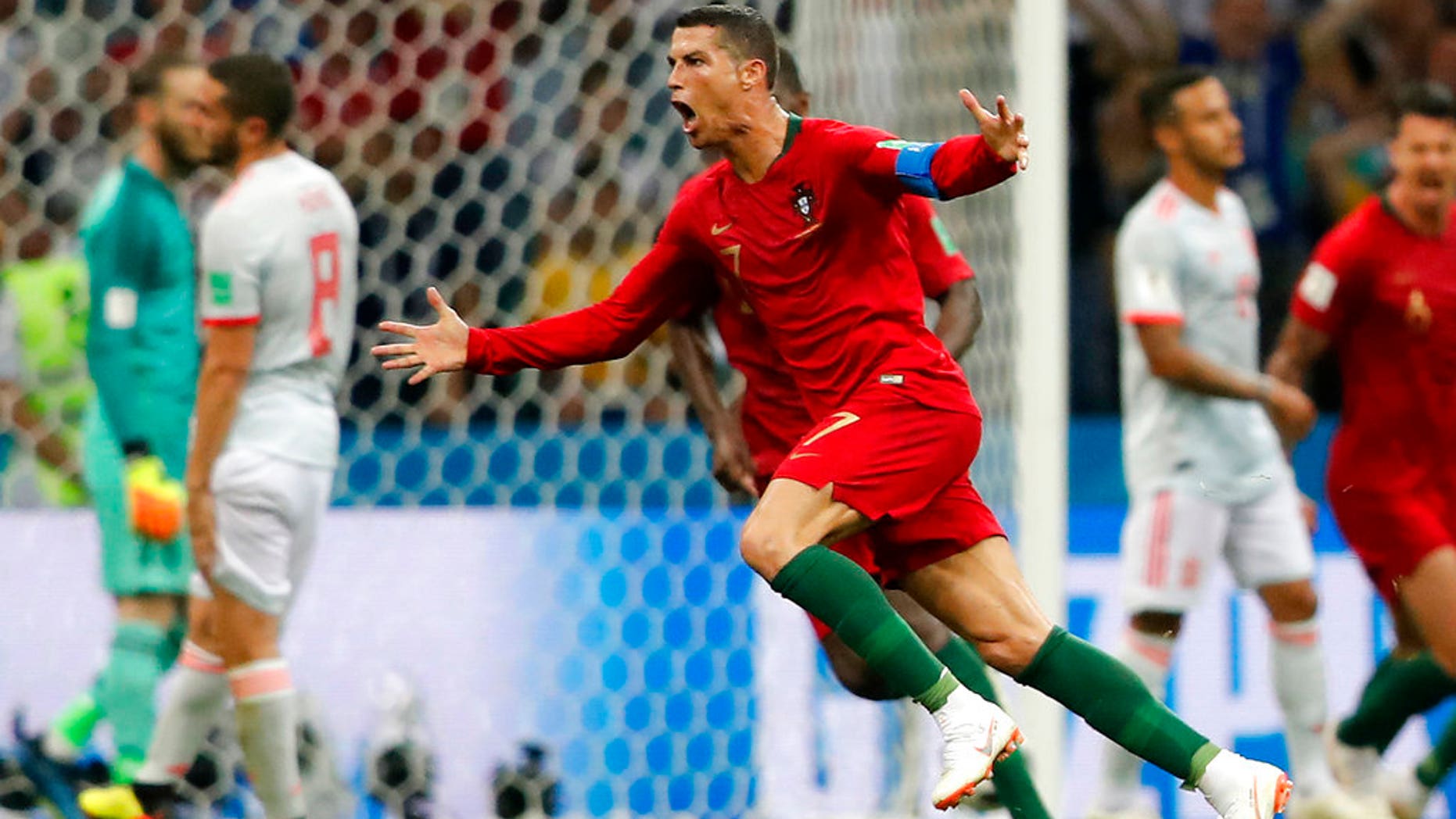 This bust is a beauty.
A widely mocked bronze bust of soccer star Cristiano Ronaldo was replaced with a new sculpture at an airport in Portugal on Friday.
2018 FIFA WORLD CUP: WATCH LIVE MATCHES STREAMING ON FOX SPORTS FROM JUNE 14 TO JULY 15
Ronaldo's family made the request to switch out the bust through the CR7 Museu, a museum dedicated to the Portugese forward's career and trophies, according to Madeira Island News.
"The museum asked us to replace and put this bust in honor of the athlete and we thought we should change, but in any case we have the old one saved," Duarte Ferreira, director of Madeira Airport, told the news outlet.
The original bronze statue was unveiled in March 2017 as part of a ceremony to mark the airport being renamed the Cristiano Ronaldo Madeira International Airport. Ronaldo is a native of Madeira.
The bust, which depicted a beady-eyed, smiling Ronaldo, became a viral sensation and prompted international ridicule. The artwork was derided on social media as "horrifying" and mocked in a "Saturday Night Live" skit as having Ronaldo's "look right when the ball hit him in the face."
At the time, local sculptor Emanuel Santos defended his work, admitting he expected some criticism.
BRANDI CHASTAIN INDUCTED INTO BAY AREA SPORTS HALL OF FAME WITH BUST OF A PLAQUE
"It's impossible to please the Greeks and the Trojans. Not even Jesus pleased everyone," Santos said, according to ESPN. "This is a matter of taste, it's not as simple as it seems. I have seen the work of great artists that follow this parameter. What matters is the impact this work generated."
A year later, Santos was commissioned by sports website Bleacher Report to create a second Ronaldo bust and "show off his true talents."
Fans of the original bust have set up an online petition calling for its "immediate return" to Madeira Airport. As of Monday morning, it received 500 signatures.
The statue swap occurred on the same day Ronaldo scored a hat trick in Portugal's World Cup opening match against Spain. The game ended 3-3.
Portgual's next Group B match is on Wednesday against Morocco.