Why would Derek Jeter want to get involved with the Miami Marlins?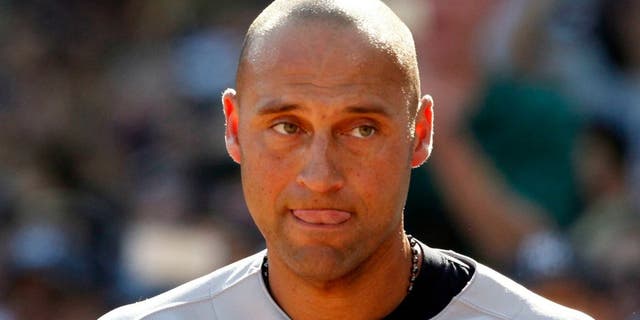 My first question to Derek Jeter would be, why the Marlins?
Why get involved with the purchase of a team that is being sold partly because it is in financial trouble?
Why bother with a market that has yet to show it can support baseball on a consistent basis, though exasperating ownerships have been partly to blame?
My guess is that Jeter would dismiss such questions, adopting the same mindset that he did as a player, the mindset that helped make him a superstar.
Not that he would ever say it, but that mindset boils down to this:
Im Derek Jeter, man. I can do anything.
Jeter lives in Tampa. His one known partner, former Florida governor Jeb Bush, obviously is rooted in the state. No other major-league team is for sale, so why wait?
Understand, the Jeter/Bush groups purchase of the Marlins will not be completed for months, if it is completed at all. The price will be $1.3 billion, according to the Miami Herald, but the principal investors have not yet been identified, and in fact might not be in place.
Some in baseball are skeptical that the Jeter/Bush group will raise the necessary money the agreed-upon price, minus the Marlins debt that the new ownership would assume.
But Jeter who would assume an active role with the club, according to the Herald is not one to risk embarrassment by leaving things to chance.
So, for now at least, lets imagine the benefits of Jeter owning a team:
*The Marlins would attain the credibility that they generally have lacked under owner Jeffrey Loria, who bought the team for gasp a mere $158.5 million in 2002.
*The presence of Jeter would dramatically increase the attention on the club, particularly if he was in a decision-making role.
*Baseball would get its second African-American owner and an even bigger name within the sport than the Dodgers Magic Johnson.
*The Marlins finally could put their geographic advantage to good use, assuming the new ownership is willing to increase payroll.
A number of players are from South Florida or live there, and the city is the closest in baseball to Latin America, the home of countless other major leaguers. The presence of Jeter only would add to the allure.
The possibilities are genuinely exciting, but lets not get ahead of ourselves. The Jeter/Bush group would face the usual lengthy approval process, and the challenge of demonstrating to baseball that they would comply with the sports rules on debt.
Both Loria and the Jeter/Bush group are very optimistic that the deal will be finalized, the Herald said. And lets face it, if Jeter wants this to happen, baseball will want it to happen, too.
The appropriate question, then, is not, why the Marlins?
Its Derek Jeter, man. Why not?