Why Wednesday was a 'great day' for Scott Kazmir to be signed by the Dodgers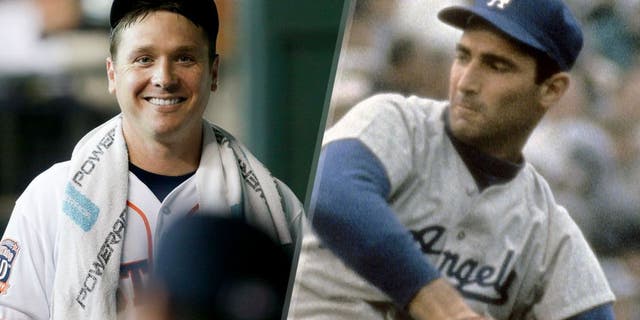 The Los Angeles Dodgers added another lefty to their rotation on Wednesday in three-time All-Star Scott Kazmir.
Turns out, the acquisition was made on an auspicious date.
Kazmir, 31, joins a Dodgers rotation led by lefty ace Clayton Kershaw that also includes southpaws Brett Anderson, Hyun-jin Ryu, and Alex Wood.
However, it was a connection to the greatest lefty in Dodgers history that made his acquisition on Wednesday, Dec. 30 so fitting.
As the Dodgers officially made their announcement, Kazmir sent out a tweet acknowledging the news -- while also congratulating his "idol" Sandy Koufax on the legendary Dodger's 80th birthday:
In his 11 major-league seasons, Kazmir, who will turn 32 in January, has posted a 98-90 record with a 3.96 ERA, 1.35 WHIP, and 1,474 strikeouts versus 629 walks in 1,553 1/3 innings.