Why the Houston Rockets could win the NBA title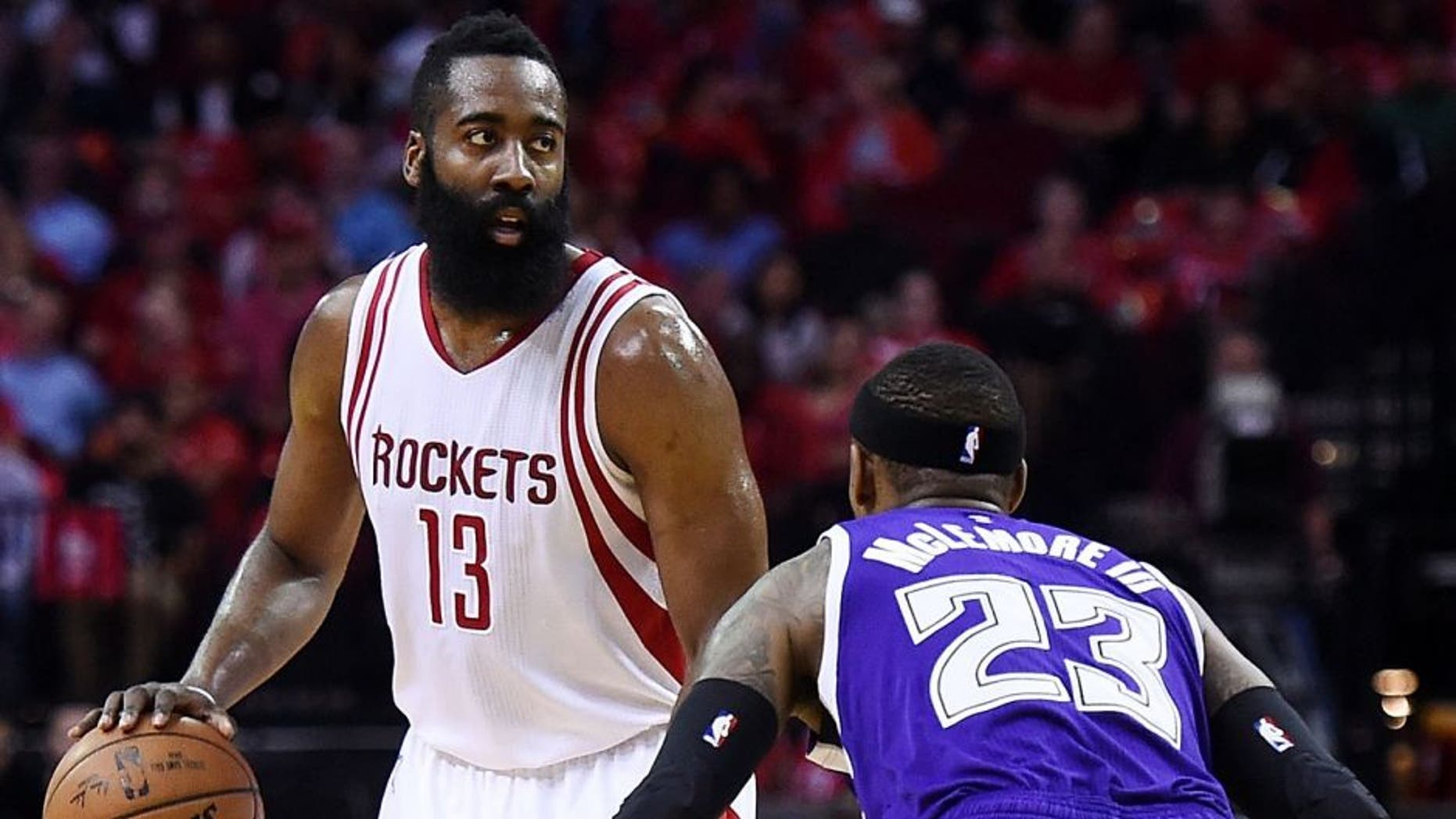 Ahead of the NBA playoffs, FOX Sports will find the best-case scenario for all 16 qualified teams and make the case for why each could win the title, no matter how improbable it might be.
Technically, the Rockets are in the playoffs, and you can't make the NBA Finals, much less win it, unless you're in the playoffs.
So far, off to a good start
Remember 2015 Players' MVP James Harden? He's still pretty good. He finished second in the NBA in scoring this year -- €" he even improved his scoring average year-to-year.
The Rockets also have Dwight Howard, who has made a bunch of All-Star Games.
Patrick Beverley is a solid defensive player.
Let's take a look the rest of their roster...
While has been common knowledge for weeks, it cannot be stressed enough how ridiculous it is that Michael Beasley -- €" the Michael Beasley -- €" is arguably the second-best player on the Rockets right now.
Beasley, who played in China earlier this year, is still on his 10-day contract grind. He's averaging 27.8 shots per 100 possessions in his 18 minutes per game over his 20-game stint in Houston.
Beasley being on this roster is so ridiculous that it overshadows the fact that Josh Smith is back on this team. What a pairing.
Clearly though, Beasley is the man who is going to get Houston over the top.
Jokes aside, after making the Western Conference Finals last year, the Rockets barely made the playoffs this season. They somehow regressed on the defensive end this season and their offense lost most of the already scarce dynamism it had.
The Rockets would be lucky to win a game against the Golden State Warriors in the first round. They'd have to hack-a-Bogut their way to that win too, and that's not a win you can be proud of.
But there's talent on this squad that came back from a 3-1 playoff deficit last season. They were able to fight their way into the playoffs at the end of the season (though the Jazz crumbling down the stretch certainly helped). Perhaps they'll flip the switch when the bright lights of the playoffs go on.
Could Houston beat the Clippers in seven games? Perhaps. They'd have a fair shot at the 5, 6, and 7 seeds too. The Thunder might take out the Spurs, and that's a not-so-lopsided interstate matchup. There are routes out of the Western Conference. They're just incredibly unlikely.
Because unless the Warriors decide to not show up for the first three games of the series, the Rockets won't be able to get past Golden State.