Why teams run two different cars for Unlimited and the 500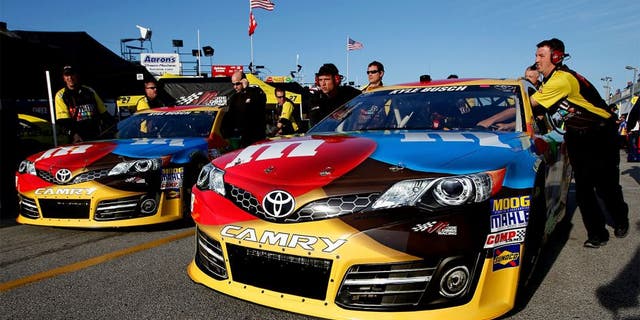 NEWYou can now listen to Fox News articles!
We'll finally have cars back on the track at Daytona International Speedway with the running of the Sprint Unlimited this Saturday night.
It's a non-points race, so it's all about taking home the trophy and the even bigger check. Just like the Sprint All-Star race at Charlotte Motor Speedway in May, this is one of those races where no one cares or even remembers who comes in second.
There will be two practices for the race on Friday, with one in the afternoon and another under the lights.
One thing the casual fan probably doesn't know is these teams will not use the car they will run in the Sprint Unlimited for the Daytona 500.
The cars on track Saturday night are specifically dedicated for this preliminary event. Even if the teams desired to run the same car, the schedule itself would not allow for this to be possible.
Let me explain why this is the case.
On Saturday, teams will also practice in preparation for pole qualifying on Sunday. There are two qualifying practices sessions -" one in the morning and one in the afternoon.
As you can see, to get your car in practice trim for the Sprint Unlimited, then get it ready for pole qualifying, then turn around and get the car ready for the race Saturday night, there simply isn't enough time to run the same car for both races.
What's ironic to me is that wasn't the case back in the day when I was a crew chief. In 1992, we had one car at Daytona that we felt was just a little better than our other two speedway cars. Back then, there was no night racing at Daytona for one simple reason -" there were no lights! The schedule was also reversed.
We used to qualify on Saturday and then run what was then known as the Busch Clash on Sunday. So Davey Allison, team owner Robert Yates and I made a logical decision. What better way test our Daytona 500 car than to run it in the Busch Clash the week before the Daytona 500?
So we actually did run the same car in both races.
Now the funny part about the whole thing was during final practice on Wednesday of the 500 week, a car blew a motor in Turns 1 and 2. Davey got into the oil and killed that race car. As a result, we still had to bring out the backup car.