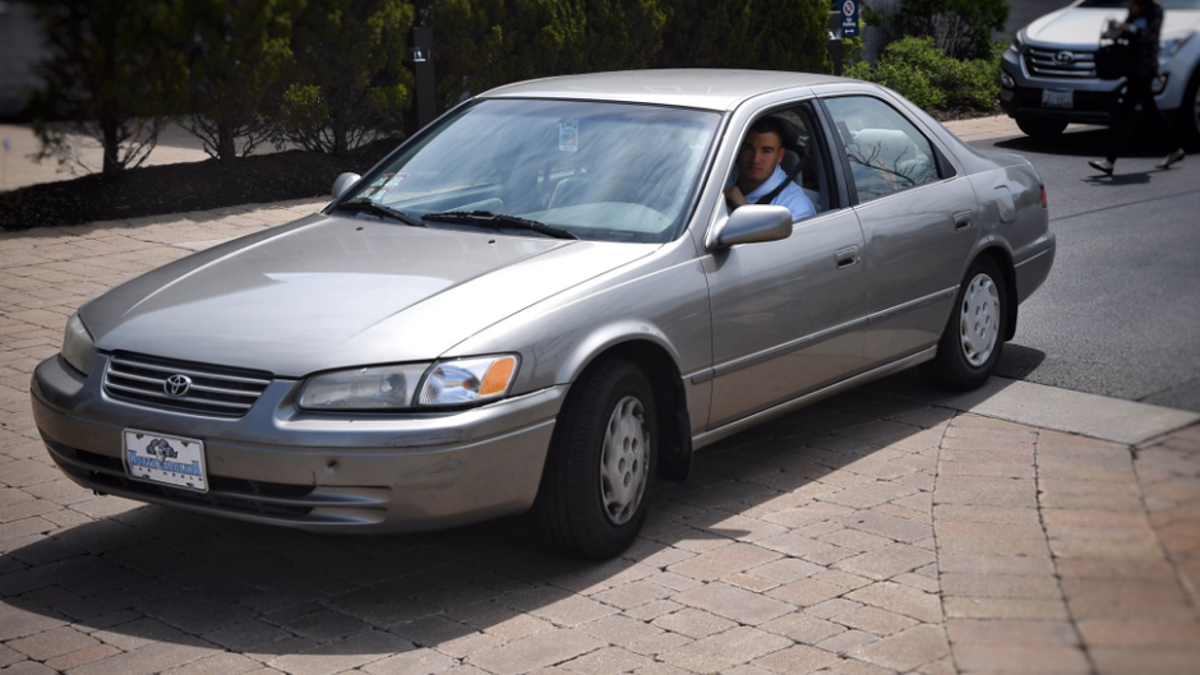 Mitchell Trubisky has yet to sign an NFL contract, which will eventually make him a millionaire. Even when he does sign on the dotted line, though, hell probably still drive the same old car he always has.
The rookie currently drives a 1997 Toyota Camry with more than 170,000 miles on it. When he was drafted by the Bears, general manager Ryan Pace made him promise to drive the Camry all the way from Chapel Hill to Lake Forest for rookie minicamp.
On Thursday, Trubisky arrived, sticking to his word.
Its amazing that a car that old with nearly 200,000 miles could make it from North Carolina to Illinois, but it made it. The Camry used to belong to his grandmother, and hes kept it in the family ever since he received it from her. Why?
Im a very simple person, Trubisky said, via CBS Chicago. Thats who Ive always been, thats how I was raised, to be conservative and stick to who I am. Thats who Im going to be.
This is similar to Kirk Cousins driving his familys old van, and Alfred Morris still pushing the car he bought for $2 from his pastor as a college junior. Perhaps theres just something about being comfortable in an old ride.
Eventually, Trubisky will have to buy a new ride, just dont expect that to happen any time soon.