Why Holly Holm is frustrated with Dana White and the UFC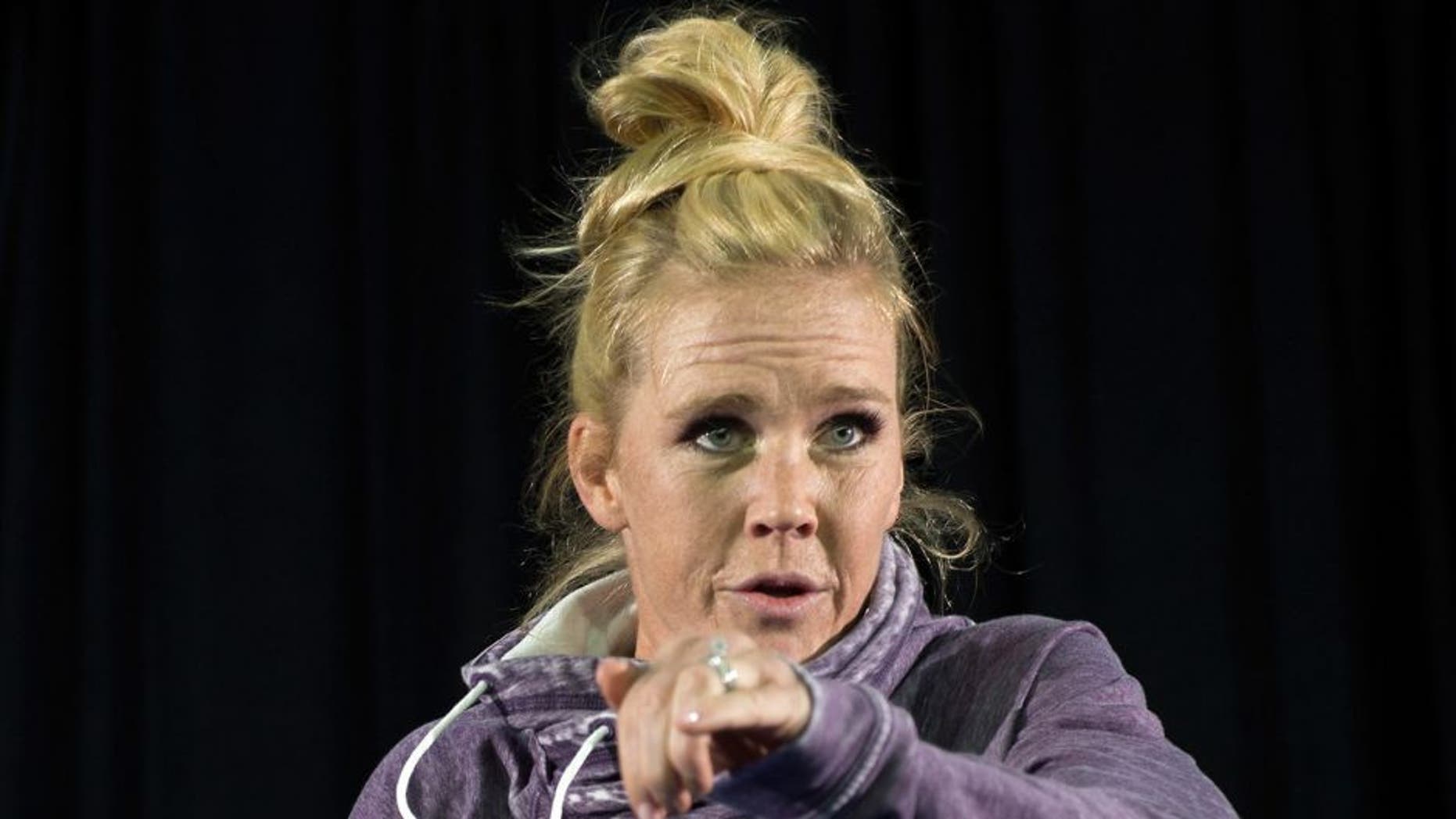 UFC president Dana White has a history of criticizing fighters for relying on management and representation for contract negotiations. For most fighters, it is smart to have an intermediary do their negotiating for them, not simply because their management may have negotiating skills and business knowledge that they themselves don't possess, but also because conventional wisdom is that it can help be a buffer and prevent creating personal problems between athletes and their bosses when tough questions or issues arise.
Unfortunately, fighters using managers who advocate hard for their clients seems to often make White upset. He also has a history of burning bridges during negotiations and having an interpersonal communication style that has prompted some fighters and their camps to choose to negotiate instead with UFC co-owner and CEO Lorenzo Fertitta.
After her UFC 196 title loss to Miesha Tate earlier this month, White poured salt on the former champion's wounds by criticizing her for using her management to insist that she get to defend her title after taking it from Ronda Rousey last November, instead of waiting around for the Rowdy one to return. Immediately after Holm beat Rousey, and while Ronda was suicidal and in no physical condition to be training for another fight, White pushed the horrible idea that Rousey get an immediate rematch.
When Holm exercised her rights as new champion to demand a fight instead of waiting around without making money for an undertermined amount of time until Rousey was ready to fight again, her fight with Tate was made. After Holm lost, White tried to make it seem like Holm and her management were stupid for taking the fight, even though she likely made big money from the record-breaking pay-per-view, while losing in a way that still has fans calling for her to get a rematch with Tate.
"He [Tate's manager Lenny Fresquez] is an old boxing guy who thinks he's smart, and he's not," White said of Holm's representative.
For his part, Fresquez said that White's criticism of him was based on personal animosity. "Dana hates my guts. It's personal," he said.
While speaking on The MMA Hour, Holm expressed her frustration at White for throwing her and her manager Lenny Fresquez under the bus following her UFC 196 defeat.
"For me, I don't really care what people say about me," Holm said.
"But I do care when people are negative about the people around me who I love and who support me. So yeah, it's frustrating, because it was something that I wanted and it's something that [her manager Fresquez] pushed for [afterwards]. He said, 'Holly wants to fight.' That wasn't him saying that, that was me. He was speaking on my behalf. So, I don't like when people think that he's pushing me to do things against my will. That was my wish, and what I wanted."
Furthermore, Holm said she'd always wanted to stay active after beating Rousey, and it would have made no sense for her to wait for an opponent and a fight that she had no guarantee would happen. "I've always said I wanted to fight and there still has been no for sure time that Ronda's going to be back. So they said there's all this money coming in for that fight, but what if that fight doesn't even happen?" she reasonably asked.
"Then what are you waiting for? Nothing," Holm said. "You only make money off that fight if that fight is actually going to happen, and I don't know what's going to happen. Number one, I don't fight for money. I only fight because I'm passionate about it, and so if we didn't know if she'd be back right away, we thought, well, let's get another fight going."
Good on the soft-spoken warrior for standing up for herself when it counts. Holly Holm deserves credit for wanting to be an active champion, and for being smart enough to have management that supports her decisions to make big money when it is there to be made.