Why Carolina's decision to release WR Brenton Bersin was so surprising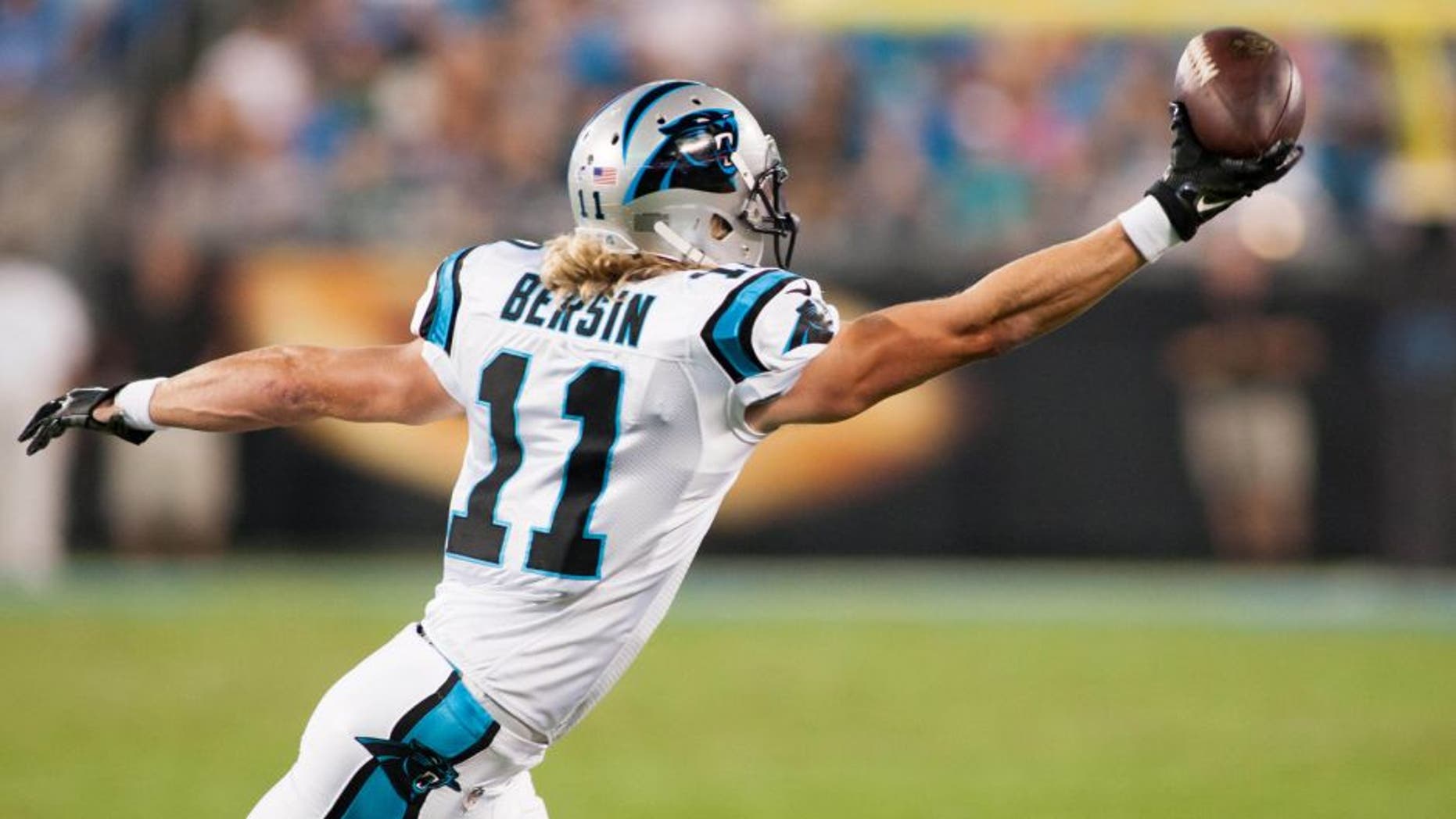 When the Carolina Panthers made their cuts down to the final 53 players, one name that was left off was wide receiver Brenton Bersin. The fact that Bersin was left off the roster, according to David Newton of ESPN, was probably the biggest surprise of all the moves Carolina made.
It wasn't because Bersin was a major go-to option for the Panthers during the 2014 season. Instead, it's simply because he and quarterback Cam Newton built a rapport throughout last year, one that the Panthers badly needed after losing WR Kelvin Benjamin for the year.
Bersin may have caught just 13 balls for 151 yards and a touchdown last season, but when the team chose to part ways with WR Jarrett Boykin, he seemed like a lock to make the roster in 2015.
Instead, Carolina chose to go a different route. They traded for WR Kevin Norwood from the Seattle Seahawks, while also choosing to keep just five receivers on their active roster. It was a move that surprised many, since it was obvious that it was going to take a committee approach to fill the void after Benjamin's injury.
With Bersin now added to the practice squad, per Panthers.com, it doesn't mean fans won't see him in 2015. Instead, it just means that Carolina feels more comfortable with who they have on the active roster at this moment.
What really may have ended up hurting Bersin at the end of the day, though, was the re-signing of WR/KR Ted Ginn. Bersin was handling return duties for much of last season, but it's a role that Ginn was almost automatically expected to take back over when returning to Carolina.
Bersin's strong connection with Newton can't be overlooked, but the playmaking abilities of guys like Ginn, Corey Brown and even Norwood are what would up push him off the 53-man roster at the end of the day.
(h/t ESPN and Panthers.com)