Who's next? 3 candidates who could be the next Bucs head coach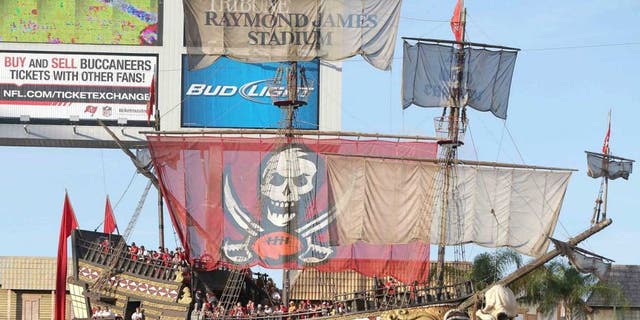 After the surprising Wednesday night firing of Lovie Smith, Tampa Bay will be seeking its fourth different head coach in the past six seasons. Here are three candidates who could or should be on the Bucs' short list.
Dirk Koetter
This makes the most sense so it may not happen (more on that later).
In his first season as the Bucs' offensive coordinator, Koetter helped mold quarterback Jameis Winston into a legitimate contender for NFL Offensive Rookie of the Year honors. Keeping the same system in place under Koetter would accelerate Winston's development rather than force him to learn a different scheme. Koetter also has an impressive NFL resume as well as extensive college head-coaching experience. There also are no guarantees the Bucs can keep Koetter, however, as he is under consideration for other head coaching vacancies.
Josh McDaniels
Bucs general manager Jason Licht, who is heading the search, got to see McDaniels work first-hand while serving two separate stints in New England's front office (2001-05, 2009-11). McDaniels may not be inclined to leave his job as Patriots offensive coordinator for the first opportunity that comes his way. But if he's comfortable working with Licht on personnel decisions and believes Winston can become a true franchise quarterback, McDaniels may decide to leave the Patriots' nest once again if offered the job.
Howard Schnellenberger
Sure, he's 81 years old and hasn't served as an NFL head coach since the 1974 Baltimore Colts. But you can never dismiss any possibility with this team ownership.
* * * * *
The sons of the late Malcolm Glazer who control the team have employed an unconventional approach toward their HCs after deciding to fire a likely Pro Football Hall of Fame selection in Tony Dungy following a third straight playoff appearance sans Super Bowl berth in 2001.
The Glazers' stratagem initially worked.
The first methodology was poaching another team's head coach. The Bucs traded two first- and two-second round picks to the Raiders for Jon Gruden's services after agreeing with him on a contract.
Even with the heavy hit to the team's personnel future, the short-term result can't be argued as Gruden immediately did what Dungy couldn't by delivering the franchise's first Lombardi Trophy.
When Gruden's welcome wore out, the Bucs made another unorthodox move in 2009: the only man to lead the franchise a Super Bowl win was replaced with a 32-year-old secondary coach from his own staff (Raheem Morris).
When that failed without producing a playoff appearance, the Bucs thought a college head coach was the answer. A deal was imminent with Oregon's Chip Kelly until he got cold feet, which lead to the hiring of Greg Schiano from Rutgers.
When that failed in messy fashion, the Buccaneers went the more traditional route by bringing Smith back home to the team where he served as an assistant before ultimately becoming Chicago's head coach in 2004 for nine years. Like Schiano, Smith got two seasons in Tampa before getting axed.
What's next is anybody's guess.