Who threw the better first pitch: David Villa or Bastian Schweinsteiger?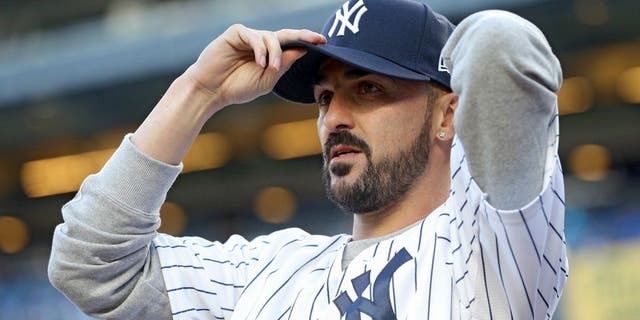 David Villa and Bastian Schweinsteiger are both World Cup champions who have made the jump to MLS, and they've both been excellent. Villa took home MLS MVP honors last season and Schweinsteiger has been a revelation in the heart of the Chicago Fire midfield since signing last month.
Being international superstars playing in major cities, it's no surprise that both were tapped to throw out a first pitch for their respective hometown baseball teams. In Villa's case, it was before a Yankees game, while Schweinsteiger got to do it before a Cubs game.
Do either of them have a future in baseball?
First, Villa's toss:
And Schweinsteiger's:
Both are pretty good, especially considering baseball is not especially popular in either Spain or Germany. They get the ball to the catcher, and relatively straight to boot.
So whose was better?
There's a clear answer here: Schweinsteiger.
The German went all the way up to the rubber.That's how you flexon a first pitch.
Witters Sport-USA TODAY Sports | Witters Sport-USA TODAY Sports