Who makes it? Mad scramble on for last 3 spots in Championship 4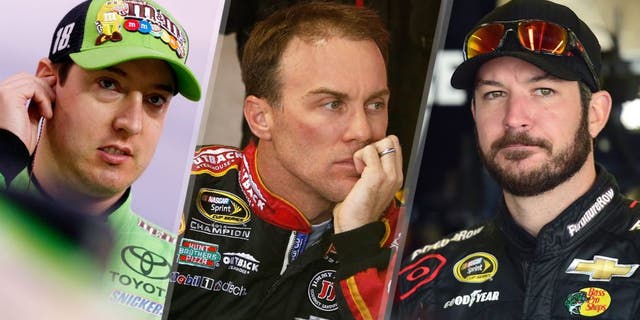 NEWYou can now listen to Fox News articles!
In his final season racing in the NASCAR Sprint Cup Series, Jeff Gordon already knows he'll be one of four drivers who will race for a series championship at Homestead-Miami Speedway on Nov. 22.
But the other three drivers who'll join Gordon remain to be determined.
Sunday's Quicken Loans Race for Heroes 500 at Phoenix International Raceway will set the Championship Round at Homestead. Eight drivers are still alive in the title hunt right now, but four of those eight will be eliminated after Sunday's race.
Here's how the field shapes up heading into Phoenix:
Gordon is locked into the Championship Round after winning two weeks ago at Martinsville Speedway.
Kyle Busch is second in points, with a lead of 11 points over fifth place.
Kevin Harvick, who has won four consecutive races at PIR, is third in points, with a lead of 10 points over fifth place.
Martin Truex Jr. is fourth in points, with a lead of seven points over fifth place.
Right now, Busch, Harvick and Truex are the three drivers in line to advance and join Gordon. But that could change on Sunday, if any of the following four drivers win:
Carl Edwards is fifth in points, seven points out of fourth.
Brad Keselowski is sixth in points, 19 points out of fourth.
Kurt Busch is seventh in points, 28 points out of fourth.
Joey Logano is eighth in points, 63 points out of fourth.
Edwards, Keselowski and Kurt Busch could also advance on points -- especially if some of the drivers ahead of them have problems -- but Logano can only advance with a victory Sunday at PIR.
All the remaining drivers have been eliminated from championship contention.