Who are NASCAR's 10 most engaging personalities on social media?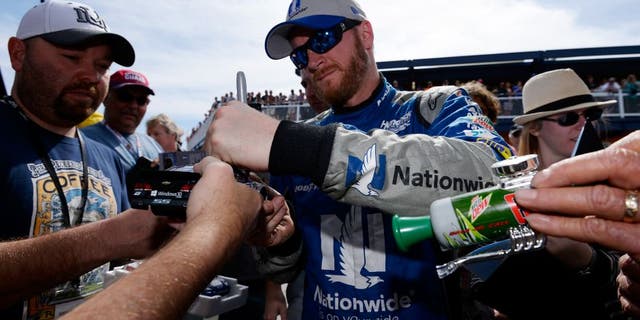 Social media has taken the sporting world by storm, and NASCAR is no exception.
Dallas-based MVPindex Inc. describes itself as "a social media audience measurement and analytics company that ranks, measures and values the top influencers and brand ambassadors in sports and entertainment on social media."
The company produces something it calls the MVPIndex, which "ranks, measures and values the social media engagement of more than 30,000 athletes, entertainers, teams, leagues, and brands across the most popular social platforms."
All told, the company ranks athletes in 36 different sports. Here is its top-10 list in NASCAR:
10. Kenny Wallace
9. Kasey Kahne
8. Tony Stewart
7. Juan Pablo Montoya
6. Joey Logano
5. Kevin Harvick
4. Kyle Busch
3. Danica Patrick
2. Jimmie Johnson
1. Dale Earnhardt Jr.
There are two big surprises on this list. The first is the omission of Brad Keselowski, who has been one of NASCAR's most vocal and most engaged social media personalities.
The second is the inclusion of Montoya, only because he's been out of NASCAR since the end of 2013. Then again, among the 36 sports ranked, IndyCar racing isn't one of them.