Whitecaps announce new signings with Pokémon Go-inspired video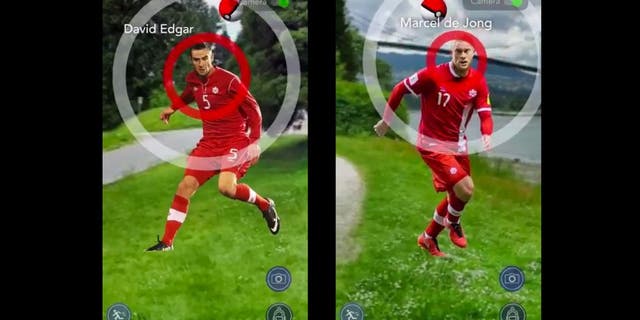 NEWYou can now listen to Fox News articles!
Try as you might, you just can't avoid Pokémania. The Pokémon Go app is the most popular trend right now, with everyone and their mother getting in on the fun. We've already seen soccer players compared to Pokémon, but the Vancouver Whitecaps took it to a whole new level.
To announce their newest signings, Marcel De Jong and David Edgar, the MLS club tweeted out a video of the players actually being captured by a PokéBall earlier this week. (For the uninitiated, PokéBalls are thrown by players in the game to try and catch Pokémon, hence the "gotta catch 'em all" catchphrase.)
It's a pretty well done video! Just when you think we've reached critical mass on the Pokémon Go craze, we kick it up a notch. So, what's next? Maybe the Whitecaps could have included the players' Combat Power ratings? Maybe someone drops a lure on a pitch and we have a mass pitch invasion? Or maybe it's something even more intricate?
We'll just have to wait and see.
MORE FROM FOX SOCCER: