White Sox reportedly want Gordon or Cespedes but on short-term deals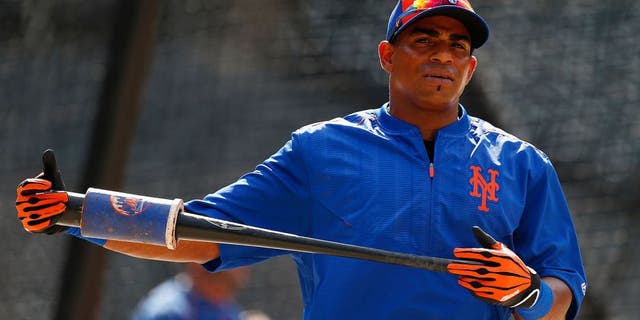 The market for free agent outfielders has been slow to develop, but the Chicago White Sox have been at the center of a few rumors.
Towards the end of December, it was rumored that the White Sox were interested in "the big three" outfielders (Yoenis Cespedes, Alex Gordon, Justin Upton), but a new report shines some light on the extent of their interest.
According to Bob Nightengale of USA Today, Chicago likes Cespedes and Gordon -- but only if they're willing to accept a short-term deal:
Cespedes, 30, is one of the best power/speed players in the game today. His time with the Mets was short-lived, but he made the most of it, hitting .287 with 17 home runs in 57 games, pushing the team towards an NL East title.
Gordon will be 32 in February and is widely regarded as the best defensive left fielder in the league. He's also been a solid offensive player, slashing .269/.348/.435 across his nine-year career (all with the Royals).
Both players are likely looking to sign long-term deals, but it will be interesting to see if their respective camps get impatient with the lack of activity on the free agent market.