White Sox outfielder hits into the most exhausting out of the MLB season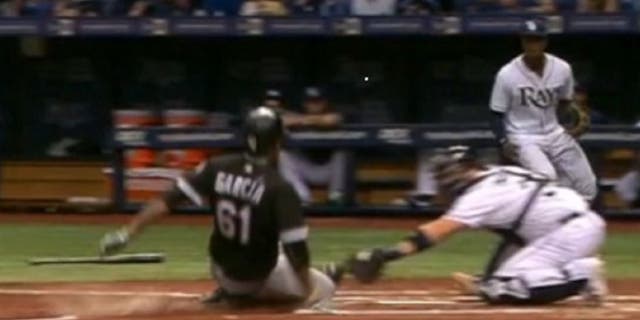 NEWYou can now listen to Fox News articles!
After the White Soxs Willy Garcia doubled to right field and the Rays began to play hot potato with the baseball on Thursday night, he set his sights on a Little League home run. And he almost pulled it off.
The abbreviated version of the action: Shortstop Tim Beckham couldnt handle center fielder Kevin Kiermaiers throw, third baseman Evan Longoria couldnt handle Beckhams throw and Garcia just kept running.
In the end, it was left fielder Peter Bourjos who put astop to the madness for the Rays.
Incredibly, there was just one error on the play a throwing error charged to Kiermaier and apparently the Rays had Garcia right where they wanted him all along.
Heres a closer look at Bourjos throw and the play at the plate:
Thats a whole lot of effort for one out, but it paid off for Tampa Bay, which won the game 7-5. Just how the Rays drew it up, indeed.
Evan Habeeb | USA TODAY Sports