White Sox challenge Jackie Bradley Jr.'s arm, it doesn't go well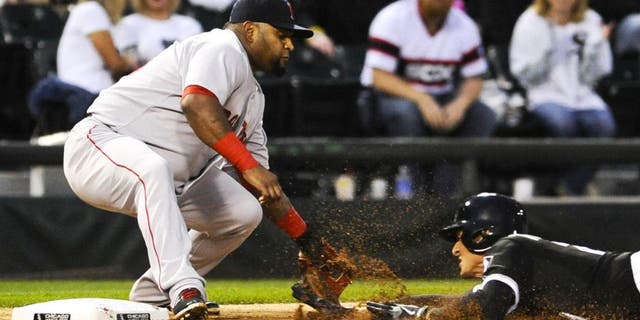 Boston Red Sox outfielder Jackie Bradley Jr. kind of has a reputation for being a great outfielder, if not the best in the game.
He's also known for one of his better tools - his arm strength.
The Chicago White Sox might not have known about this strength, as Carlos Sanchez was thrown out at third attempting to go first-to-third on a grounder to right field. The call was challenged, but upheld:
After the game Pablo Sandoval, who made a nice pick and tag on the play, told the media via MLB.com JBJ has "one of the best arms in the big leagues right now. You have to respect that when you run the bases."
Interim coach Torey Lovullo agrees.
"Word is traveling quickly that Jackie Bradley is back in the big leagues and playing very, very well," Lovullo said. "A little bit surprised [teams run on Bradley], and I think his reputation will change some things quickly."
(h/t MLB.com)