While Chargers bolt, Beane to run for San Diego City Council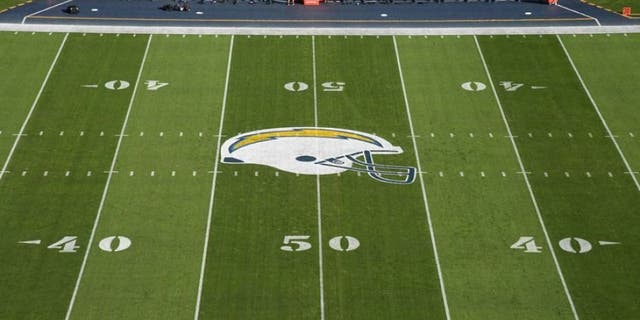 SAN DIEGO (AP) -- While the Chargers relocate to Los Angeles, one employee will remain in San Diego and run for the city council.
Jordan Beane, a 32-year-old senior producer with the team's website, announced Tuesday that he's running for the District 2 seat in the June 2018 primary.
"I'm leaving a dream job because I want to make a difference in the community I love," Beane said. "I think that we need new voices and leaders here in San Diego, voices that are demanding sustainability, diversity and empathy. Leaders that want to truly tackle the big issues, not just pay them lip service. I'm also running for San Diego City Council because I think we need people my age getting into politics and running for office."
The Chargers announced on Jan. 12 they are moving to Los Angeles beginning with the 2017 season after playing in San Diego for 56 years.
Beane will host a campaign kickoff event Wednesday evening that will include a speech by former Chargers center Nick Hardwick. Hardwick said last month he won't continue as the team's radio analyst because he's angry at how team chairman Dean Spanos handled the relocation.
Beane will run for the seat held by Lorie Zapf. While City Council seats officially are nonpartisan, Beane is a Democrat and Zapf a Republican.
District 2 includes the coastal communities of Pacific Beach, Mission Beach, Ocean Beach and Point Loma.
Beane is a director of the Pacific Beach Town Council and belongs to numerous Democratic groups.
He said his key area of focus will be on homelessness, affordable housing and the environment.
Beane said he's already received an email from a resident angry about his progressive agenda. "I guess the campaign has begun," he said.
The son of an educator and a civil servant, Beane graduated from American University in 2007 and has worked in sports for nearly a decade. He's been with the Chargers since 2012.