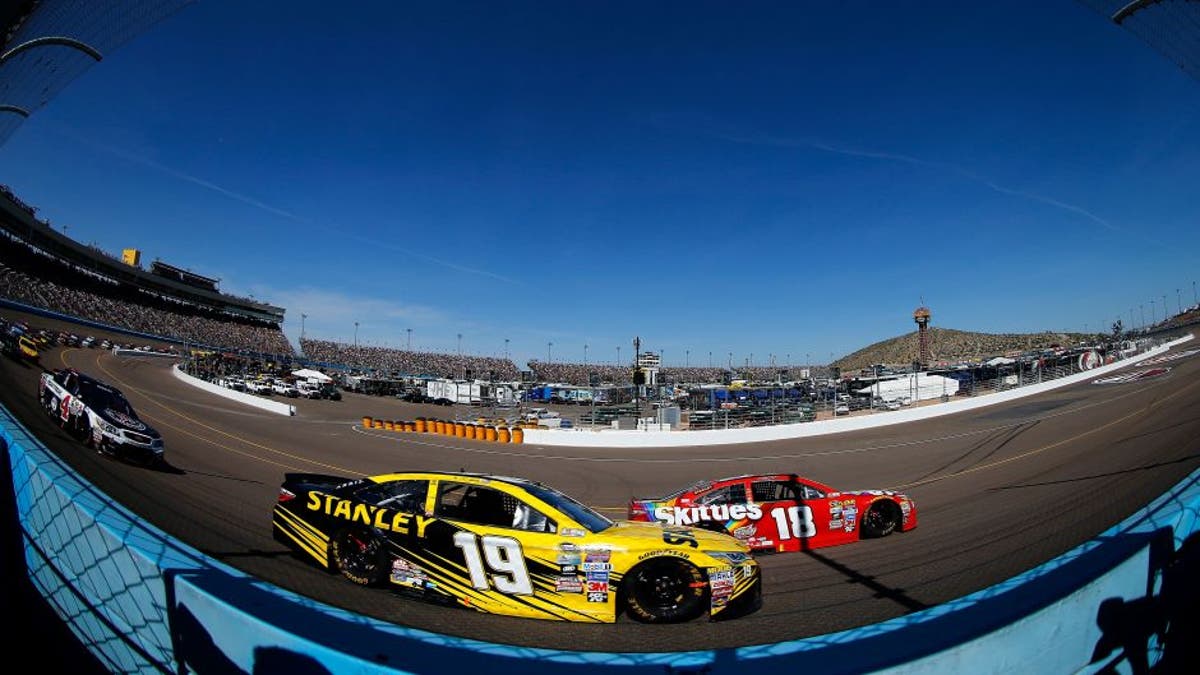 With five races down on the 2016 NASCAR Sprint Cup Series calendar, trends are already starting to form.
The Sprint Cup teams are enjoying the weekend off for Easter, and during this down time, FOXSports.com took a look at the average points position of the drivers within each team. Here's how they rank so far.
6. RICHARD CHILDRESS RACING, 17.33 -- The good news for RCR is that Austin Dillon is off to the best start of his career, sitting 10th in points. The bad news is that neither Ryan Newman (20th) nor Paul Menard (22nd) is having the year he wanted.
5. STEWART-HAAS RACING, 14.25 -- Sort of bi-polar results for SHR so far, with Phoenix winner Kevin Harvick leading the points and Kurt Busch a solid seventh. But Danica Patrick is 29th right now and the No. 14 car is ranked 20th in owner points.
3. FURNITURE ROW RACING, 11 -- This isn't a multi-car team, obviously. Martin Truex Jr. nearly won the Daytona 500 and is now sitting a respectable 11th in points -- not great, but not bad, either.
3. HENDRICK MOTORSPORTS, 11 -- Another team with its share of ups and downs. Jimmie Johnson has won two of five races so far and is second in points. Dale Earnhardt Jr. is eighth, which is good. Chase Elliott (16th) has had some ups and downs, but has top 10s in three of the last four races. The disappointment is Kasey Kahne, who is 18th, the same place he wound up last year.
2. TEAM PENSKE, 7.5 -- The Penske bunch is rock solid as usual, with Joey Logano sixth in points and Brad Keselowski ninth. Keselowski already has punched his ticket to the Chase for the NASCAR Sprint Cup with a victory in Las Vegas.
1. JOE GIBBS RACING, 6.75 -- No surprise here. Denny Hamlin (fourth in points) opened the year by winning the Daytona 500 and he, 2015 Cup champ Kyle Busch (fifth) and Carl Edwards (third) all are in the top five right now. Matt Kenseth has had some bad luck and is back in 15th, but he could get hot any time.