Which Panthers player refused to Dab in team's Super Bowl photo?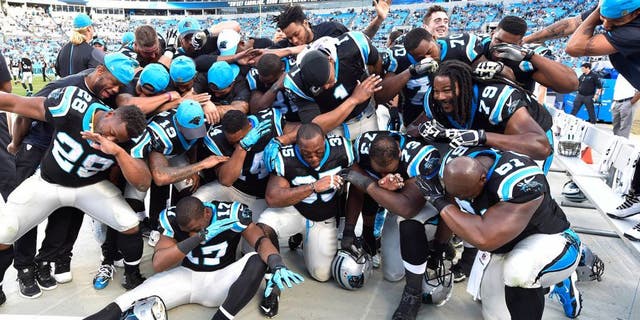 NEWYou can now listen to Fox News articles!
Saturday was photo day for the Carolina Panthers and Denver Broncos.
The Panthers, with Super Bowl 50 just a day away, decided to make their picture a memorable one. Check it out:
However, do you notice something? Enhance on the upper right-hand corner:
Yup, that's defensive tackle Star Lotulelei refusing to take part in his teammates' Dabbing games.
By the way, this isn't a one-time thing. Lotulelei has been outspoken in his refusal to dab.
"Yeah, and I don't want to look dumb," Star said, via Black and Blue Review. "I might mess it up like some other people do, so I just don't try."
Respect.